2015
California Institute of the Arts online workshop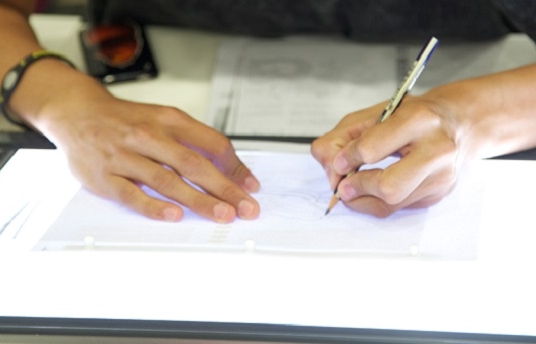 Start date:

Jun 28, 2015

Ability Level:

20 years old and over
Doha Film Institute in association with the California Institute of the Arts (CalArts) presents a unique, intensive online programme for aspiring animators. Doha Film Institute will support up to 10 participants by covering tuition fees and the registration process, Please note that acceptance to this workshop is subject to evaluation and approval by the CalArts team.
The CalArts Animation Portfolio Development Workshop is an intensive eight-week online course designed to help you explore concept design and visual development for animation, and enhance your application portfolio for college animation programmes. The focus is less on making perfect drawings and more on giving you an open arena to explore and learn to love drawing while broadening creative ideation and output.
Each week, the instructor will introduce different illustration styles and examples from films to inspire new work and teach you about visual composition and storytelling. Weekly assignments based on these resources give you the opportunity to produce exaggerated character designs that can be used as concepts for future animations, 3D models, graphic novel ideas and gallery work. You will work on your assignments on your own time and upload them to the class module on a shared online platform by a set deadline. At the end of the week, the instructor will give you direct feedback on submitted assignments with a video critique.
Start date: June 28, 2015
Application deadline is 14 June, 2015
Click here for eligibility and application requirements https://calarts.edu/extended-studies/pdw/animation
To apply, please send all required registration materials to animation@dohafilminstitute.com
This workshop is open for participants 20 years old and up.