2013
Professional Hezayah Lab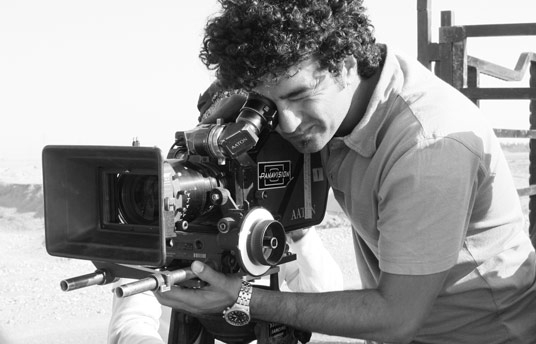 Start date:

Sep 28, 2013

Duration:

4 Days

Ability Level:

Advanced
DFI's Lab Series provides a transformative experience for Gulf filmmakers who have mastered the formative building blocks of filmmaking. Participants are encouraged to develop their skills in a supportive environment that inspires creativity and builds confidence. Approaches to accessing and exploring inner themes are applied to personal stories that come from the heart and reflect contemporary life in the Gulf region.
Professional Hezayah Lab
DFI announces its first Professional Hezayah Lab. Tailored for established Qatari writers, playwrights, novelists and poets, the four-day lab provides instruction, training and feedback for those who would like develop the specific skills required to write for cinema. Three sessions of Professional Hezayah will take place over three months, with the first lab occurring 28 September to 1 October.Sessions will be mentored by award-winning writer-directors Mohammed Daradji and Karim Traidia.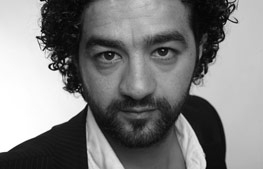 Mohamed Al-Daradji
Mohamed Jabarah Al-Daradji was born in Baghdad and studied Film and Television Production at the Media Academy in Hilversum, The Netherlands, before travelling to the UK to complete Masters degrees in Cinematography and Directing at the Northern Film School in Leeds. He is a co-founder of the multi-award-winning Human Film, a UK/Netherlands-based feature film production company. His feature films include 'Ahlaam' (2003), which screened at more than 125 international film festivals, received over 23 awards, and represented Iraq for Oscar and Golden Globe consideration; 'Son of Babylon' (2010), which screened at Sundance and Berlin, received the Amnesty and Peace Prize and more than 30 more awards, and was Iraq's official entry for the 2011 Academy Awards; and 'In My Mother's Arms', which had its premiere at the Toronto International Film Festival and won the Asia Pacific Screen Academy Award for Best Documentary. In 2010, Al-Daradji received the Middle Eastern Filmmaker of the Year Award from 'Variety' magazine.
Karim Bachir Traïdia
Karim Bachir Traïdia was born in Algeria and has lived and worked in the Netherlands since 1980. A film and theatre director, he graduated from the Dutch Film Academy in 1991. Traïdia has written and directed eight documentaries and four shorts, including 'Impotence' (1991), which was nominated as the best short film at the Dutch National Film Festival and received an honourable mention at the Golden Gate Festival in San Francisco. His feature 'The Polish Bride' (1998) won awards at Cannes and Rotterdam and was the official Dutch submission to the Academy Awards in 1999.