2012
Hezayah Scriptwriting Workshop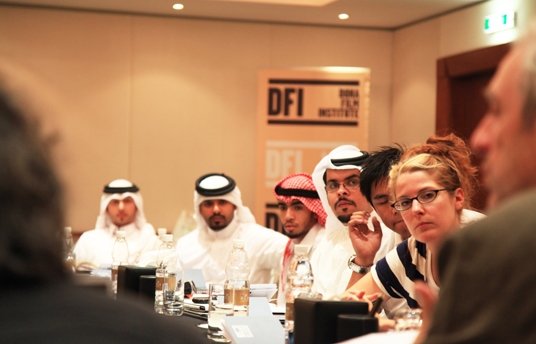 Start date:

Jul 05, 2012

Ability Level:

Students over the age of 18.
Hezayah presents a series of interconnected workshops for aspiring screenwriters living in Qatar who have had limited formal film training, helping them develop their skills rapidly; so that they can write a viable Short or Feature-length film screenplay.
The program aims to assist with the development of Short and Feature-length narrative projects at synopsis stage, and help them become full treatments or screenplays with the potential to be produced.
The course is industrial rather than theoretical, in that the focus is on helping new writers to better understand the film industry and what sort of scripts have a chance of being produced. Culturally specific projects that reflect Arab society will be encouraged, but the intention is to nurture the universality in these stories, so that they can reach audiences beyond their immediate locality.
The programme is seen as a starting point for the development of an emerging Qatari screen culture; supporting new screenwriters in order to lay the foundations for a national industry in Qatar.