2011
Ashraf Farah Acting for the Camera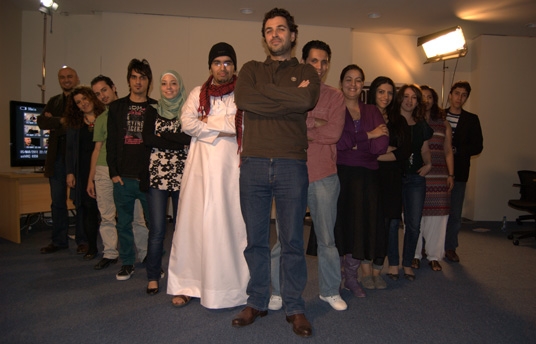 Start date:

Jul 03, 2011

Duration:

5 Days

Ability Level:

Beginner. Over 18 years old
Registration Closed
A performance workshop with Palestinian actor and acting instructor Ashraf Farah – teaching the key techniques for acting in front of the camera.
Continuing to provide year-round educational programs for a new generation of local Qataris and international filmmakers, the Doha Film Institute invites aspiring actors and actresses to apply for an exclusive five-day acting workshop with Ashraf Farah.
The star of "Pomegranates & Myrrh" (Audience Award Winner for Best Arab Film at the 2009 Doha Tribeca Film Festival) and Julian Schnabel's "Miral", Farah will lead students through the entire film acting process from reading a script to engaging with the camera.
Through group exercises and one-on-one mentoring, this English-Arabic workshop will explore: screenplay analysis, rehearsals and warm-ups, scene prep, monologues, visualization techniques, remaining in character, and many cinema-specific skills including following eye lines, finding marks and maintaining continuity. By the final session, participants should come away with greatly improved self-confidence to create compelling work in front of a camera.
Dates: Sunday 3rd July – Thursday 7th July 2011
Time: 6.00pm – 10pm
Language: English / Arabic
Location: Building 21, Katara, Doha
Ashraf Farah
Celebrated for his leading role in Najwa Al Najjar's award winning Palestinian film Pomegranates and Myrrh, Ashraf Farah's extensive film, television and theatre credits are testimony to his talent and versatility.
Born in Haifa, Ashraf graduated from the renowned Nissan Nativ acting studio before launching into an extraordinary career that has seen his considerable skills showcased in such prestigious films as God's Soil Box and Moses; while his theatre performances have included key roles in Of Soil and Crimson, Antar Ben Shaddad, King Ferdinand and Truth and Reconciliation Commission, along with many more major productions throughout the region.
Most recently, Ashraf's talent has gained him roles in the new Julian Schnabel movie, Miral, and in what is understood to be the biggest historical TV series in the Arab World this year, Balkis.