Sunny Side of the Doc
Jun 26, 2013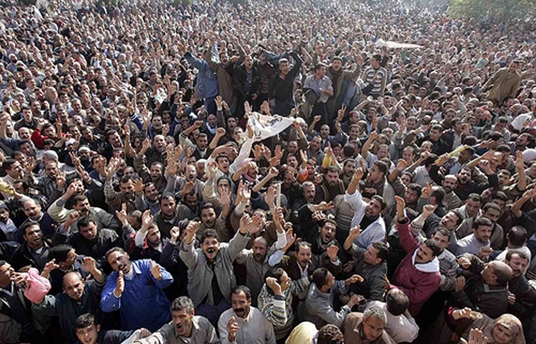 Sunny Side of the Doc takes place annually in La Rochelle, France – it pitches itself as a 'meeting place for the major doc broadcasters, production companies and other players in Europe and beyond'. The festival features panels, pitching sessions, workshops and, of course, screenings, among other offerings.
A delegation from DFI's Film Financing arm is at the festival, spreading the word about our new expanded grants programme and providing support to DFI-financed filmmakers who are in attendance.
Two DFI-backed projects have been selected by Sunny Side's international jury to participate in pitching sessions, in the hope of raising more funds for their works-in-progress. Jihan El Tahri's 'Egypt's Modern Pharaohs' and Frédéric Compain's 'The Rise of the Gulf / Beyond Black Gold'. Both films are currently in production.
Also attending the festival are Erige Sehiri, director of 'Ahmed in Wonderland' Les Films de la Dreve's Jean-Jacques Andrien, producer of Yasmine Kassari's Salaam Plenty and Ahmed Nour, director and producer of Waves. These three fillms are also receiving funding from DFI – 'Ahmed' and 'Salaam' are currently in development, while 'Waves' is in its post-production phase.
DFI hosts a pavilion in Sunny Side's market, and we're pleased as well that our own Khalil Benkirane, DFI's Film Financing Grants Manager, is participating on a panel discussion about new opportunities in documentary filmmaking in the Middle East tomorrow, 27 July.
Sunny Side of the Doc takes place from 25 to 28 June. For more information, click here.