London Film Festival: What It's All About
Oct 07, 2013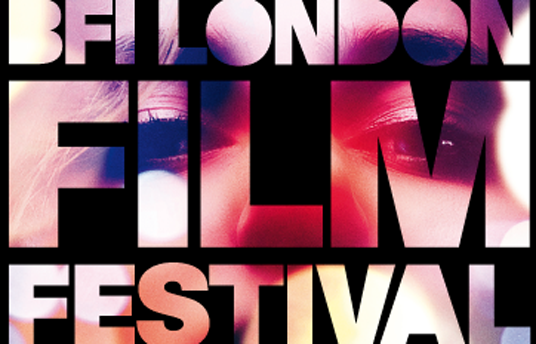 By Ben Falk
It may not have the decadence of Cannes or the Oscar-fuelling buzz of Toronto, but the BFI London Film Festival (LFF) does have something unique – the power to unite the British capital in its love of cinema.
It was originally the brainchild of a group of movie critics who met for dinner in 1956 and decided London was remiss for not having its own chance to show and celebrate the best the world had to offer. Fifty-seven years on, it's still going and the intention to have the general public at the forefront of the festival's remit remains.
Cinemas throughout the city, normally plied with blockbuster product, suddenly find themselves home to an Egyptian documentary, or a modern giallo homage to Italian mystery from Belgium. It's perhaps the one time in the year when London's ethnic diversity is truly represented on screen.
All in all, there are 234 features and 135 shorts playing at the festival, at 15 different cinemas across the city. They are drawn from a staggering 74 different countries, including Qatar, Jordan and the UAE. The films are broken up into strands, with names like Love, Debate and Cult, and there are several gala presentations, including Stephen Frears's 'Philomena', featuring Judi Dench, and the Coen Brothers' 'Inside Llewyn Davis'.
The Official Competition is back with 13 movies in the frame that recognise inspired, inventive and distinctive filmmaking. Clio Barnard's 'The Selfish Giant' and Richard Ayoade's 'The Double', both British films, vie with titles like South Africa's 'Of Good Report' by Jahmil X.T. Qubeka and Egypt's 'Rags & Tatters' by Ahmad Abdalla for the top prize.
That's not to say that Hollywood stars won't be out in force. Sandra Bullock will be in town to support Alfonso Cuarón's critically acclaimed 3D hit 'Gravity' and Joseph Gordon-Levitt is bringing his directorial debut 'Don Jon', while Tom Hanks appears in the premiere of Paul Greengrass's sea-hostage drama 'Captain Phillips'. That opens the festival and Hanks is back to close it too, in John Lee Hancock's 'Saving Mr Banks', in which he plays Walt Disney alongside Emma Thompson as the author P.L. Travers in the tale of getting 'Mary Poppins' to the screen.
Going back to the 50s, the LFF was always supposed to be a festival of festivals and the fact it's in October means it's filled with films that have killed throughout the year. Steve McQueen's '12 Years a Slave' will finally be seen by his home audience, and Ralph Fiennes is touting his period love story 'The Invisible Woman'. British audiences will get to judge Abdellatif Kechiche's controversial Palme d'Or winner 'Blue Is the Warmest Colour' and Brit Jonathan Glazer's 'Under the Skin', featuring Scarlett Johansson.
Indeed, while the festival retains an international flavour, the organisers' desire to promote and engage with local talent is key. There is a prize for Best British Newcomer, while elsewhere the Think-Shoot-Distribute scheme echoes the Sundance Labs by equipping 25 selected filmmakers to pursue successful careers. On top of master classes with Cuarón and screen talks by Japanese auteur Hirokazu Kore-eda, the Education programme includes events for students and young people.
Says Adrian Wootton, Chief Executive of Film London and a previous director of the LFF, the festival "is a hugely important moment for film in the capital. A celebration of cinema, a chance to inspire and teach our filmmaking stars of tomorrow and the opportunity for the international film industry to come together and do business in one of the world's greatest cities."
Five Films to Watch Out For:
'Rags & Tatters', by Ahmad Abdalla
Part of the Official Competition, Abdalla's film examines the aftermath of the Egyptian revolution through the eyes of a prisoner on the run. Abdalla has already shown a keen sense of social commentary with his 2010 movie 'Microphone'. This should be no different.
'The Double', by Richard Ayoade
English director Ayoade is still best known in his native country as a sitcom actor. But after a well-received debut in 2010 with 'Submarine', he turned to Fyodor Dostoevsky for his sophomore effort. Putting a comedic spin on the Russian's classic novel, Ayoade shows off his visual chops in this trippy, quirky work.
'Captain Phillips', by Paul Greengrass
'Bourne Ultimatum' director Greengrass keeps the drama taut and kinetic in this tale of a boat captain kidnapped by Somali pirates, which is based on a true story. Tom Hanks is already generating awards buzz for his lead performance, while newcomer Barkhad Abdi is also being tipped for possible Oscar glory as the main antagonist.
'Ladder to Damascus', by Mohamad Malas
A Syrian woman inhabited by the soul of a dead girl. A burgeoning revolution. And a love story. Quite a heady mix of story and genre for writer-director Malas, showing as part of the LFF's Love strand.
'Like Father, Like Son', by Hirokazu Kore-eda
Steven Spielberg is already set to remake this Japanese family drama about pushy parents and a child who was switched at birth, which won the Jury Prize at Cannes this year. It has already caused controversy by being overlooked as the Japanese entry for Best Foreign Language Film at the Oscars.