Ajyal Film Review: 'If I Had Wings'
Dec 02, 2014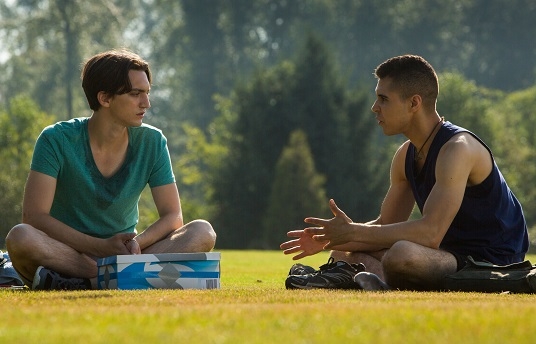 Teenaged Alex dreams of running on his school's cross-country team, but being blind since he was two years old is something of an obstacle. Alex's father, however, runs with him every day and believes in his son's abilities. He strikes a deal with the gym teacher and young Brad, another teenager, who faces some serious problems with the law. Brad can stay out of jail if he runs with Alex as his supporter. Alex and Brad struggle to form a bond, but they somehow find a way to face life.
The film is pure inspiration. The plot is simple and yes, it's a standard teenager movie, but it is full of soul and will make you smile. It takes a classical approach: one that leaves you feeling positive and makes you want to say, "Yes, I can go and pursue my dreams, too."
The dialogue is full of smart humour and positive messages and the setting is quite light. It shows how important it is never to give up, and how the support of family is vital in a young person's future! This is for sure a great family movie, especially for parents with teenagers.
'If I Had Wings' screens at the Ajyal Youth Film Festival at 9:15 PM on Tuesday, 2 December in Katara 12 Theatre B (K12-B) and at 12:00 noon on Saturday, 6 December at the Katara Opera House (K16-OH).
For more information about the film, to watch the trailer and to purchase tickets, please click here.