Find all the information relating to press registration and accreditation for DFI's Film Festivals.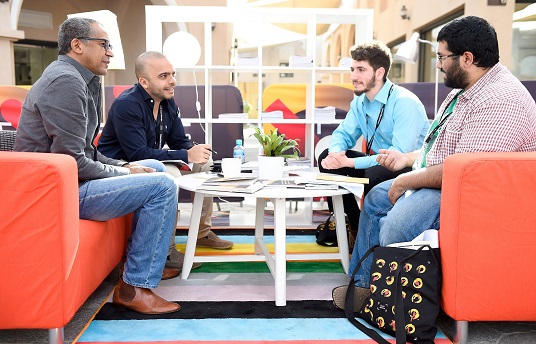 Deadline for Press accreditation is November 20, 2017
You are about to fill out an accreditation request. Please ensure you complete all mandatory fields which are indicated with asterisk (*). Press Accreditation for the Ajyal Youth Film Festival 2017 is now open to all media outlets (print, TV, radio, online) and is based on requested credentials and documents outlined below.

Each applicant may request only one accreditation, which is strictly non-transferable.

Please note that this is an application, it does not constitute automatic accreditation for Ajyal Youth Film Festival 2017. The press office will carefully review each application and may approve or deny an application for accreditation at its sole discretion.

The Press Office will notify you in case additional information is required to support your application.

For Press Registration & accreditation please contact: pressaccreditation@dohafilminstitute.com.

For all other press related requests (interview requests, publicists contacts, Film Festival Info…etc.) please contact: pressoffice@dohafilminstitute.com.