A warm welcome to the second edition of Ajyal Youth Film Festival
1 - 6 December, 2014
We at the Doha Film Institute are thrilled to unveil Ajyal, our brand-new film festival for youth. It's going to be five jam-packed days of cinema that will inspire creative interaction among generations of film-goers. Ajyal is without a doubt the most exciting new event for young people in Doha's cultural calendar.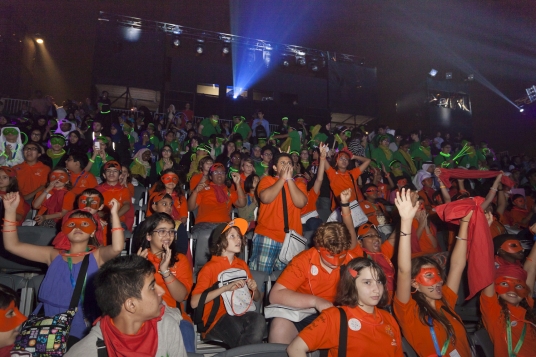 During the Festival, you'll be surrounded by hundreds of excited young people immersing themselves in the culture of cinema. Many will be involved in the Doha Film Experience, which allows youth to sit on the juries that decide the winners of Ajyal's competitions. Others will be die-hard fans of Japanese anime, here to see our tribute to the dazzling animation form. Some will be the creators of the films that appear in our Made in Qatar section, while still others will be taking in some of the best films the world has to offer for young people, families and educators.
And let's not forget that 'ajyal' is the Arabic word for 'generations'. Film is a wonderful medium for bringing people together – whether families, cities or the whole world. Ajyal gives youth the opportunity to learn about other cultures, times and places – and it gives them a space to express their opinions, forge international friendships and drive positive change for the future.
We hope you enjoy your Festival as much as we have enjoyed putting it together. See you at the movies!