Make your own Short Documentary Film
Make your own Short Documentary Film
Start date:

25 July, 2018

Ability Level:

Intermediate
---
Take your first steps into the exciting world of short documentary filmmaking with our comprehensive and well-rounded introductory course.

Through hands-on and enjoyable exercises, participants will learn all the technical and practical techniques required to make a short film including elements of photography, editing and sound aspects of filmmaking. During the workshop, students will work together in groups to bring their ideas to life and produce their own short documentary films.
---
Details:
Start Date: 25 July, 2018

Ability Level: Intermediate

Age group: 13 to 17 years old

Location: Katara, Building 16, Rehearsal Room

Dates: 25 July to 15 August
Daily sessions of 5 hours for 6 days

Time: 9:00 AM to 1:00 PM

Price: QAR 1500

Mentor: Ida Gron

---
Registration:
Applicants should submit an email to youth@dohafilminstitute.com before 18 July 2018.
---
Mentor

Ida Gron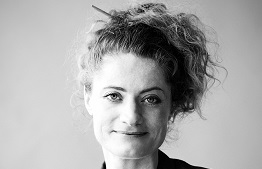 Ida Gron is a Danish documentary director. She attended The National Film and Television School in England (2009) and holds a BA in art history from The University of Copenhagen (2006). Ida has worked with documentary films since 2003, where she had her first short films selected for the Berlinale Talent Campus and shown on Danish national TV. She was a part of the artist-driven independent TV station TVTV, in the editorial group Chamber of Public Secrets (2004-2006) in Copenhagen. Since then her documentaries 'Klara - Thoughts from the Taiga' (2004), 'The Kid and the Clown' (2011) and 'Stay Behind - My Grandfather's Secret War' (2017) have been broadcasted on various national and international TV channels as well as acclaimed international film festivals. As co-founder of the artist-curator group Tagging Art, Ida has exhibited a VR/real-life video installation on the National Gallery of Denmark. Besides directing her own documentaries Ida works as a freelance TV-content producer and VJ, currently on a series for the Danish national youth channel DR3. She also regularly gives hands-on workshops in poetic documentary to school students.