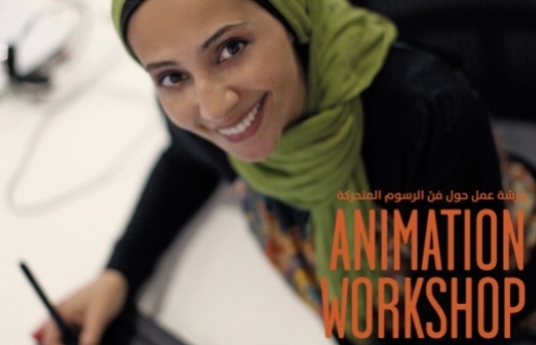 Doha, 10 February 2011 – The marvel of animation will be in full bloom at the Animation Workshops organized by the Doha Film Institute this February. Themed Animation 101, the weekly workshops are open to ages 17 & above and will take place from 21 February to 6 May 2011 at the DFI offices in Katara.
DFI Mentor Rahab Elewaly will conduct the seven week workshop, designed to enlighten the learning process and maintain creativity, energy and fun in a productive environment.
32 students in two groups will learn the art of animation through introductory hands on approach, providing participants an opportunity to test their creativity in this field and make their own short animated films. Over the course of the workshop, the budding filmmakers will be guided through every aspect of animation filmmaking, in both individual and group formats, through class screenings and skill development exercises.
"Animation and motion capture, the new frontiers in cinema, highlights the evolution of this rapidly-evolving movie technology which has opened doors to new and unlimited possibilities in narration. Animation is what makes characters like Mickey Mouse and Donald Duck universally popular and loved across the barriers of 'Cast', 'Creed', 'Religion', 'Race' or 'Nationality' and we at DFI are excited to be able to provide Qatari's an opportunity to experience the world beyond the obvious and fulfill their artistic and creative aspirations" commented Scandar Copti, Head of DFI Education.
The workshops include sessions on the history of animation, animation types and techniques, developing an animation story, character design and model sheets, storyboarding, key frame drawing and claymation & cutout animation.
Submission to the program is open and candidates can apply through the DFI website www.dohafilminstitute.com by 15 February, 2011.
About Doha Film Institute:
DFI is an independent cultural organization established to incorporate Qatar's film initiatives under one banner. Our many initiatives range from film funding for MENA and international films, production to year round educational programmes, film screenings, as well as the annual Doha Tribeca Film Festival (DTFF).