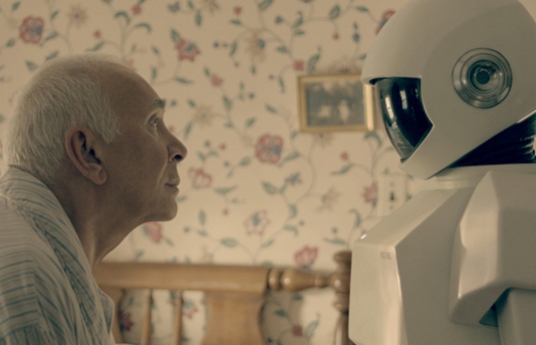 Download this press release
256 kB
'Robot & Frank' and 'The Kid with a Bike' Included in Global Cinema Showcase
Doha, Qatar; August 28, 2012: Katara, Cultural Village and Doha Film Institute (DFI) are pleased to announce two upcoming titles as part of the Katara DFI Cinema series. September 11th to 17th will present the Middle East Premiere of award-winning comedy 'Robot & Frank' by Jake Schreier followed by 'The Kid With a Bike' by acclaimed Dardenne brothers from 9th till 15th October.
Set in the near future, 'Robot & Frank' is about an ex-jewel thief who receives a gift from his son: a robot butler programmed to look after him. What follows is an often hilarious and at times heartbreaking story about finding friends and family in the most unexpected places. With a well-known cast including Frank Langella, Susan Sarandon, James Marsden, and Liv Tyler, 'Robot & Frank' won an award at the 2012 Sundance Film Festival for its first-time feature director.
'The Kid With a Bike' is the latest film from accomplished Belgian directors Jean-Pierre and Luc Dardenne. Starring Cécile de France and Jérémie Renier, it's the story of a troubled 11-year-old boy obsessively searching for his bicycle after his father abandons him. In a random act of kindness, the town hairdresser takes him under her wing. The film won the 2011 Cannes Film Festival Grand Jury Prize and was nominated for Best Foreign Language Film at the 2011 Golden Globes.
Join DFI and Katara in their tribute to independent filmmaking and don't miss the opportunity to watch the best of international cinema. Both films will be screened at the Katara Drama Theatre, Building 16 in Katara. For more information and to purchase tickets, please log on to www.dohafilminstitute.com or visit the official box office in Building 26, Katara Cultural Village, open September 4-6, 8, and 10-17 between 1 pm and 7 pm.