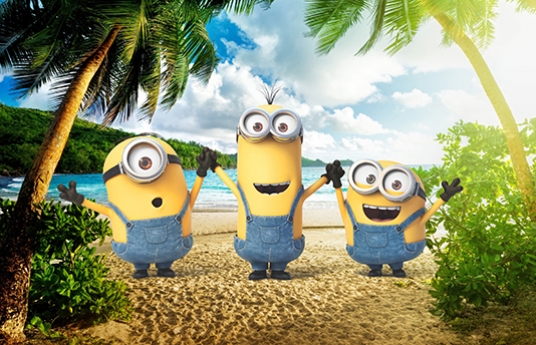 Open-air cinema in Lusail will screen an exciting selection of films for audiences of all ages, in partnership with Qatar Tourism
Qatar National Day 2021 line-up will shine the spotlight on local talent with films from the popular Made in Qatar programme
Doha, Qatar 01 December 2021: Following an incredible public response to the Drive-In screenings at this year's Ajyal Film Festival, the Doha Film Institute (DFI) will continue to give audiences the open-air cinema experience in Lusail throughout December 2021, in partnership with Qatar Tourism.
From Thursday 2 December until Saturday 25 December, DFI's Drive-In Cinema will feature an exciting line-up including Disney classics, animated family favourites, and specially selected "Made in Qatar" films created by local talent. Audiences of all ages are invited to enjoy the open-air cinema during the cool winter weather, bringing the community together at safe social distances.
Fatma Hassan Alremaihi, Chief Executive Officer of the Doha Film Institute, said: "The current global situation has shown us the necessity of purpose-driven initiatives that keep our minds and creative spirits active in times of isolation, and the drive-in format provides a safe and enjoyable communal film going experience for audiences. A retro favourite, the drive-in during the pandemic is being reimagined across the world, and these experiences help create lasting memories for the audiences lucky enough to enjoy them in person. A crowd-pleasing highlight of Ajyal, DFI's Drive-In cinema at Lusail in partnership with Qatar Toursim returns with a diverse line-up of family-friendly titles to appeal to all members of the family."
The first week of films will be the 'Disney Anniversaries Series'. Screening at 7pm, the line-up features; Dumbo (United States/1941) by Ben Sharpsteen, Samuel Armstrong, Norm Ferguson, Wilfred Jackson, Bill Roberts, Jack Kinney, and John Elliotte on Thursday 2 December. The live-action 101 Dalmatians (United States, United Kingdom/1996) by Stephen Herek will screen on Friday 3 December, followed by Beauty and the Beast (United States/1991) by Gary Trousdale, Kirk Wise on Saturday 4 December.
The 'Big and Small Series' starts on Thursday 9 December with Abominable (United States, China, Japan/2019) by Jill Culton, followed by Despicable Me (United States, France, Japan/2010) by Pierre Coffin and Chris Renaud on Friday 10 December, and Minions (Unites States, Japan, France/2015) by Pierre Coffin and Kyle Balda, on Saturday 11 December.
To mark Qatar National Day, the popular Made in Qatar programme featuring a selection of films created by homegrown talent will screen on 16 November at 7pm.
This year's Drive-In programme will close with 'The Festive Series', beginning on Thursday 23 December with Home Alone 1 (United States/1990) by Chris Columbus, followed by Home Alone 2: Lost in New York (United States/1992) by Chris Columbus on Friday 24 December and concluding with The Santa Clause (United States, Canada/1994) by John Pasquin on Saturday 25 December.
Tickets and the latest information about the Drive-In Cinema can be found at https://www.dohafilminstitute.com/nowplaying.