Introducing our new unmissable Short Film of the Week series! Every Thursday we will be bringing you the very best of DFI supported short films to enjoy from the comfort of your own home. We hope you enjoy and stay tuned for more exclusive releases and behind-the-scenes insights from the filmmakers every week!
---
Available Now: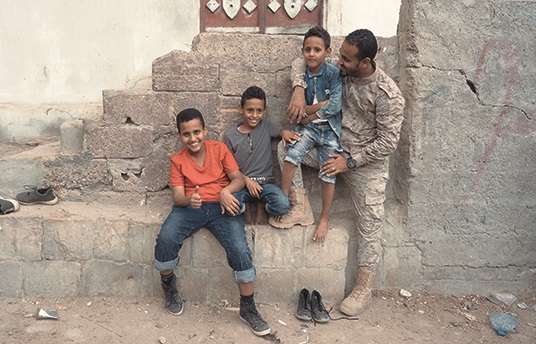 • Available from Thursday, 4 June 2020, 12:00 PM, online.
Synopsis:
In a rarely seen perspective of war, we follow Ali—a Yemeni soldier on tour in the temporary capital of Aden. Leaving his hopes, dreams, and education behind to join the military, Ali dutifully sits at his checkpoint, performing a mundane task that he is clearly overqualified to do. His story represents the majority of youth in the country, people who are unable to just 'live', but instead are forced to continually struggle to survive.
About the Director:
Mariam Al-Dhubhani is a Yemeni-Russian award-winning journalist and filmmaker. Al-Dhubhani is currently doing an MA in Museum and Gallery Practice at UCL Qatar. She first pursued her passion for media during the 2011 Arab uprisings and co-founded her first media production. Al-Dhubhani's films have been screened globally in festivals such as Carthage, Interfilm, and Oaxaca. She also utilizes Virtual Reality in highlighting stories from Yemen.
---
• Available from Thursday, 28 May 2020, 12:00 PM, online.
Synopsis:
After a hard day's shopping, Latifa, a rude and vain woman and her long-suffering maid Rosie get trapped in an elevator. Already haughty and dismissive, Latifa becomes downright nasty in her treatment of Rosie, even going so far as to blame her for the mechanical failure. This brings emotions to a head, and Latifa goes on a journey in her mind, in which she confronts her own egotistical nature and rediscovers the lessons of humility and respect she learned as a child.
About the Director:
Hamida Issa is a Qatari director, writer and producer. She graduated with a BA in Politics from University College London and a MA in Global Cinemas and the Transcultural from the School of Oriental and African Studies. Issa worked for the education team at the Doha Film Institute at its inception and made her first short film, '15 Heartbeats', which premiered at the Doha Tribeca Film Festival, in 2011. She has made numerous short films since, which include a music video and a video art installation. She is the first Qatari woman in history to step foot on Antarctica and is currently making her first feature-length documentary, 'Places of the Soul', which considers her experience and environmental sustainability.
---
• Available from Thursday, 7 May 2020, 12:00 PM, online.
Synopsis:
A shy and lonely boy trudges through the snowy streets of a desolate, abandoned urban landscape, where he sees an abandoned pair of red trainers hanging from a telephone wire. He wants them dearly – but can he stamp out his fears and find a way to get them on his feet? The spectre of fear and doubt that lives inside us all, questioning our courage and making our confidence falter, gets a kick in the pants in this charming animated work.
About the Director:
An alumna of Qatar University, Kholood Al-Ali majored in Art Education. She was the director, producer and writer on the team that created the first animated series on Al Jazeera Children's Channel. Her art allowed her to gain a significant fan base on social media platforms such as Instagram. 'Red', her first short animated film, has been well received in the filmmaking community in Doha.
---
• Available from Thursday, 30 April 2020, 12:00 PM, online.
Synopsis:
Amer, a gift to Sheikh Khalifa, then Emir of Qatar, is a beautiful purebred Arabian. He raced like the wind, but racing opportunities were curtailed while doubts about his pedigree were settled. Eventually, Amer proved himself to be a leader of his breed; now a prize stud, he has fathered hundreds of the best Arabian racehorses of today. This film follows his story through conversations with some of those whom Amer deeply touched over the course of his career.
About the Director:
Jassim Al-Rumaihi has worked as a reporter at Al Jazeera News channel, and joined the Supreme Legacy for Delivery and Projects, the body responsible for hosting the 2022 World Cup, as a Media Relations Specialist. At Northwestern University in Qatar, he took several classes in film production. 'The Palm Tree' won the Made in Qatar Award at the Ajyal Film Festival in 2015. His second documentary 'Amer: The Arabian Legend', won the same prize at Ajyal in 2016 and was screened in several international festivals.
---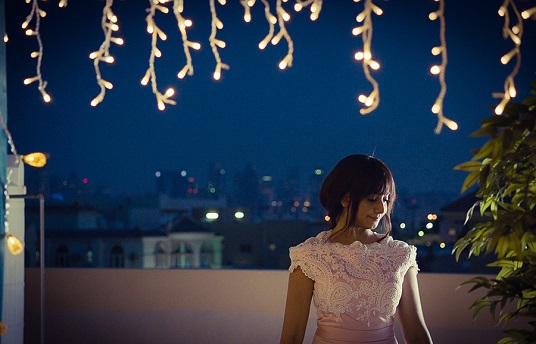 Available for your viewing pleasure is 'Al-Johara' by Nora Al-Subai—a Qatari take on the classic Cinderella fairy-tale.
• Available from Thursday, 23 April 2020, 12:00 PM, online.
Synopsis:
Made a servant in her own home by her evil stepfamily, Al-Johara receives a wedding invitation from an old childhood friend. With the help of a neighbour, an eccentric, traditional old woman—Al-Johara might be able to attend her very first wedding and finally be like her beautiful sisters. 'Al-Johara' is a Qatari take on the classic Cinderella fairytale accentuating Arabic traditions with a modern twist.
About the Director:
Born and raised in France, Nora Al-Subai is a Qatari writer and director. She graduated from Carnegie Mellon University in Qatar with a degree in Computer Science. Her short film, 'My Hero' (2013), was named Best Short Film at the Ajyal Film Festival and appeared in the markets of the Festival de Cannes and the Clermont-Ferrand International Short Film Festival. 'Al-Johara' premiered at Ajyal, where it received the Special Jury Award. It also made its way to Cannes and the Sarajevo Film Festival.