Presented by Doha Film Institute and sponsored by SONY
α
"My National Day" Photo Competition is now closed
To mark Qatar's National Day, the Doha Film Institute is giving photography enthusiasts the chance to enter the 'My National Day' photo competition, sponsored by SONY α. All participants are encouraged to capture the essence of Qatar and the spirit of the National Day celebration to win exciting prizes.
Submit your original pictures of the celebration and have your photos featured in 'My National Day' photo gallery on the DFI website. Entries will be evaluated and selected by panel of established Qatari photographers.
Guidelines:
Enter up to five of your best shots of the National Day celebrations.
All formats are accepted: color, black and white. Entries must not contain any logos, names, branding or other images. Entries that contain such branding and/or Images that have been altered from their original state using Photoshop or any other editing program will be invalid and will not be considered by

DFI

.
You must own legal rights to all submitted pictures.
Deadline for entry:
Enter the competition before midday on Thursday, December 20.
The winners will be announced shortly afterwards.
Competition Prizes:
1st Prize: SONY α 24.3 Mega Pixel Camera with SEL1855 Lens
Experience speed and style meet performance and control with the α NEX-7, which comes with a large APS-C size sensor to produce superb, high-quality images. It features the world's fastest release time lag of 0.02 second and high-speed AF for lightning-quick response.
2nd Prize: SONY α 16.1 Mega Pixel Camera with SEL1855 & SEL16F28 Lens
Enhance your photography experience with the slim and compact α – NEX-5N, which comes with a large APS-C size sensor to produce superb, high-quality images. Through its tilt-able touch screen LCD display, you can access even more cutting-edge features, with just a touch of your finger.
All winners will receive world-wide exposure by being credited on the DFI photo gallery.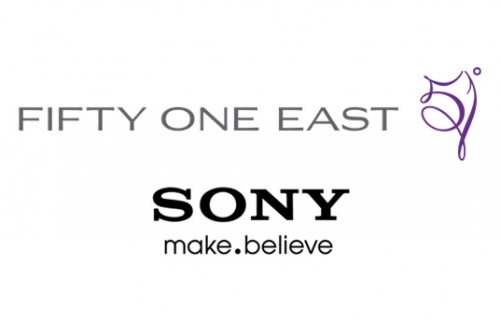 Our partner:
SONY is the leading consumer electronics brand in Qatar and is represented by Darwish Technology and the retail chain Fifty One East.
DFI

My National Day Photo Competition Terms and Conditions
This

DFI

My National Day Photo Competition (the "Competition") which aims to enhance feelings of pride in traditions amongst the local community through the eyes of a camera lens is presented by Doha Film Institute ("

DFI

").
By participating and submitting Your entry to the Competition, You agree to be bound by the following Terms and Conditions.

DFI

reserve the right to cancel, amend or withdraw the Competition at any time.
Eligibility Requirements
Everyone of 16 years and older is eligible to enter this Competition. If you are between the ages of 16 and 18, please ensure you have your parents or guardians consent to enter and have your parent or guardian accept these terms and conditions on your behalf at the time you submit your entry. Employees of

DFI

and members of the immediate family of employees of

DFI

are not eligible to enter this Competition.
How to Enter the Competition
Entry into the Competition is free and no purchase is required. You will be responsible for any costs incurred by You in participating in the Competition.
To enter the Competition, You are required to submit up to 5 (five) of your best photographs of the Qatar National Day celebrations. Please be respectful of local laws, cultures and traditions and you must get consent from each and every person before you take their photograph. You agree to bear all responsibility for any failure to comply with this provision.
Entries must be submitted on the

DFI

Website by completing the form and uploading the images. There are no alternative means of entry. All entries must be submitted before midday on 20 December 2012. Any entries received after this time will be invalid and will not be considered.
Incomplete entries or entries that do not comply with these terms and conditions shall be invalid.
Selecting the Winner
All entries will be reviewed by

DFI

panel judges and judged on creativity and overall image quality. Three winners will be selected. The decision of the panel of judges is final.

DFI

will announce the winners on 23 December 2012 and will contact You via email and/or telephone if You are the winner. The winner's name and entry may be posted on the

DFI

website www.dohafilminstitute.com. You hereby consent to and grant

DFI

the irrevocable right and an irrevocable worldwide royalty-free license to use Your name, entry submission and other relevant materials provided for advertising and promotional purposes without payment of any kind.
The decision of

DFI

regarding the winners is final and no correspondence shall be entered into in case of dispute.
Prizes
First Prize:

SONY

α

24.3 Mega Pixel Camera with SEL1855 Lens
Second Prize:

SONY

α

16.1 Mega Pixel Camera with SEL1855 & SEL16F28 Lens
Submitted Materials
You hereby undertake and warrant that (i) you have all necessary clearances, consents and permissions from individuals captured in your photographs; (ii) you own the copyright in the photographs you submit, and the photographs are Your own new and original work and do not infringe the intellectual property rights of third parties; and (iii) if submitted electronically, are free from viruses, Trojan horses, spyware or other harmful code. You further warrant that You have the full right and authority to grant the license to Us as set out in paragraph 15 below.
The copyright in your photographs will remain with You. You hereby grant

DFI

, on a free of charge (royalty-free) basis, a non-exclusive, worldwide sub-licensable license to use, copy, encode, archive, modify (including the right to modify the format), adapt, create derivative works, reproduce, distribute, transmit, broadcast, publicly perform, display and transmit in public places including (without limitation) the My National Day gallery, on the

DFI

website, at Doha Tribeca Film Festival or other film festivals throughout the world, display and transmit in any media including but not limited to print, radio, TV and the Internet, combine with other content, and to disclose the photographs to relevant third parties (including but not limited to Sony) on an as required basis. Where the entry is submitted by more than one person, each party, jointly and severally grant the license contained herein.
You hereby agree to indemnify

DFI

, our subsidiaries, affiliates and related entities, and their respective directors, officers, agents or employees and any other third parties involved in Competition and hold each of them harmless against all actions, claims, costs, damages or expenses which may be brought against, made against or incurred by any of them as a result of or in any way connected with any (i) breach of these terms and conditions by You; (ii) breach, infringement or unauthorized use of a third party's intellectual property rights by You; (iii) injury to or loss of property of any person caused by You; (iv) your illegal, fraudulent, reckless or negligent acts; and (v) any breach of warranty, promise or representation made by You.
General
You are not permitted to use the name, logos, branding, images or any other intellectual property of DFI's, our parent company, subsidiaries, affiliates and related entities or that of DFI's Partners (including Sony) without DFI's express prior written consent, which may be withheld in DFI's sole discretion. You acknowledge that Your participation in the Competition does not give rise to any right or entitlement to any intellectual property owned by

DFI

.
Governing Law. The Competition and these Terms and Conditions shall be governed by the laws of the State of Qatar. You to submit to the exclusive jurisdiction of the courts of Qatar in the case of any dispute concerning Your participation in the Competition and/or arising out of these Terms and Conditions.