The Ajyal Film Festival is honoured to present global personalities in film and arts as our special guests for this year's 'Ajyal Spotlight'. As always, our jurors will have the opportunity to engage with these renowned individuals through a series of inspiring and interactive discussions. We are also excited to announce that these fascinating sessions will be opened up to the public this year.
Michael Douglas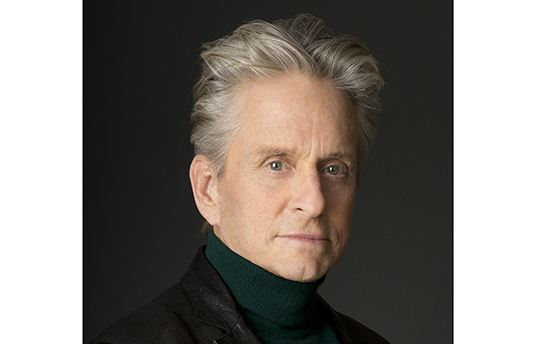 An actor with over forty years of experience in theatre, film, and television, Michael Douglas branched out into independent feature production with the Academy Award-winning 'One Flew Over the Cuckoo's Nest' (1975). Since then, as a producer and actor-producer, he has shown an uncanny knack for choosing projects that reflect changing trends and public concerns. Over the years, he has been involved in influential motion pictures such as 'The China Syndrome' (1979) and 'Traffic' (2000), as well as popular films including 'Romancing the Stone' (1984), 'Fatal Attraction' (1987), 'Basic Instinct' (1992), 'Behind the Candelabra' (2013) and 'Wall Street' (1987)—for which he won an Academy Award for Best Actor. He is currently shooting his third 'Ant Man' feature film for Marvel Studios.
In 1998, Douglas was made a United Nations Messenger of Peace by Kofi Annan. His main concentrations are nuclear non-proliferation and the control of small arms. He was the recipient of the 2009 AFI Lifetime Achievement as well as the Producers Guild Award that same year. In 2011 Douglas was awarded the 'Chevalier de Arts et des Lettres' in France by Frederick Mitterand and was awarded a second French Cesar for Career Achievement in 2016, becoming the only American to be given this honour twice.
Thurs 11 Nov / 10.00 PM (Doha Time)
Watch here
---
Mark Mangini
Mark Mangini is an Academy Award-winning, and five-time nominated sound designer best known for films including 'Blade Runner 2049' (2017), Star Trek IV: The Voyage Home (1986), 'The Fifth Element' (1997), 'Gremlins' (1984) and 'Raiders of the Lost Ark' (1981). Mangini won the 2015 Academy Award for Best Sound Editing for his work on 'Mad Max: Fury Road' (2015).
A native of Boston, Mark Mangini was a foreign language major in college, until he could no longer ignore his love of film and moved to Los Angeles to pursue a career in sound design. He has since spent his entire 40-year career in Hollywood imagining and composing altered sonic realities for motion pictures.
Mangini founded and ran Weddington Productions, a successful Hollywood post-production sound company, for 25 years. Today he works at the Formosa Group in Hollywood, California continuing his work as a supervising sound editor, sound designer and re-recording mixer on such films as 'Black Mass' (2015), 'The Accountant' (2016) as well as the recently released and critically-acclaimed 'Dune' (2021).
Sat 13 Nov / 2.30 PM (Doha Time)
Watch here
---
Andria Tayeh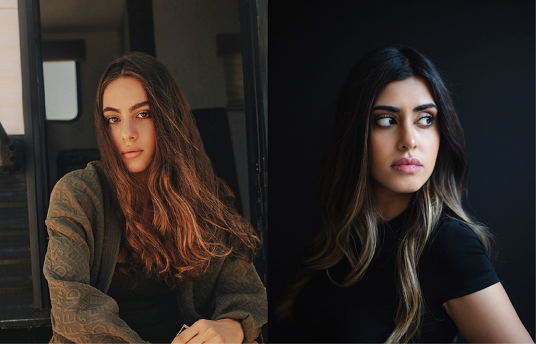 Andria Tayeh is a 20-year-old actress who recently played the leading role of Mariam in the Jordanian Netflix series 'AlRawabi School for Girls'. She is currently pursuing her bachelor's degree in Business Administration with a focus on Management from the Lebanese American University in Lebanon.
Growing up, Andria had several hobbies other than acting, including drawing, dancing, and playing basketball. At the age of ten, she won an international drawing competition for Philips, was professionally trained as a dancer with Yes Academy-New York and participated in many national and international basketball tournaments in Jordan and other countries. Andria's passion for acting will always be an ongoing journey of growth. Her goal in the next couple of years is to participate in many Middle Eastern and international leading roles.
Noor Taher
Noor Taher is a Jordanian actress of Palestinian origins. She first discovered her passion for acting when she was a six-year-old child performing in school plays and landing roles in Hollywood productions. Best known for her role as Layan on the Netflix series 'AlRawabi School for Girls', Noor is also a classically trained ballerina as well as in other dance forms.
Fri 12 Nov / 10.30 AM (Doha Time)
Watch here
---
Sheila Vand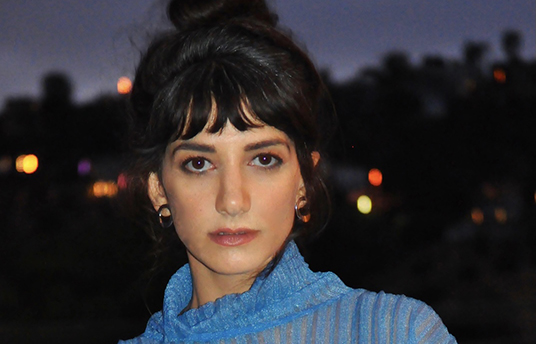 Sheila Vand is an actress and artist who has appeared in numerous award-winning films such as 'The Rental' (2021), 'We the Animals' (2018), 'A Girl Walks Home Alone at Night' (2014), and the Academy Award-winning 'Argo' (2012).
Her stage work includes a Broadway debut alongside Robin Williams in the Pulitzer Prize finalist 'Bengal Tiger at the Baghdad Zoo', as well as the world premiere of Frank Zappa's '200 Motels' at the Walt Disney Concert Hall with the LA Philharmonic. Sheila can currently be seen as the lead of internationally-acclaimed artist Shirin Neshat's feature film 'Land of Dreams', which premiered at the 2021 Venice Film Festival, and is showing at this year's Ajyal.
She also features in the upcoming third season of Netflix/TNT's 'Snowpiercer' alongside Daveed Diggs and Jennifer Connelly. Sheila has served on juries of the Sundance Film Festival and the Vimeo Film Festival. Her own original works include 'Sneaky Nietzsche'—a theatrical experience mounted at LACMA—and 'MILK: What Will You Make of Me?'—a visual art collaboration with TED-fellow Alexa Meade.
Fri 12 Nov / 6.30 PM (Doha Time)
Watch here
---
Christopher Walken
Christopher Walken won an Academy Award and the New York Film Critic's Circle Award for his now-legendary performance in 'The Deer Hunter' (1978). Walken also received an Academy Award nomination and won BAFTA and SAG awards for 'Catch Me if You Can' (2002). In 2010, he was nominated for a Tony Award and Drama Desk Award for his performance in 'A Behanding in Spokane'.
Spanning an incredible seven decades, Walken's illustrious career in cinema includes classics such as 'Annie Hall' (1977), 'The Dogs of War' (1980), 'Brainstorm' (1983), 'The Dead Zone' (1983), 'A View to a Kill' (1985), 'King of New York' (1990), 'Batman Returns' (1992), 'True Romance' (1993), 'Pulp Fiction' (1994), 'Antz' (1998), 'Vendetta' (1999), 'Sleepy Hollow' (1999), 'Hairspray' (2007), and 'Seven Psychopaths' (2012). Walken has also played the lead in the Shakespeare plays 'Hamlet', 'Macbeth', 'Romeo and Juliet', and 'Coriolanus'.
As prolific as ever, Walken is set to star in Ben Stiller's upcoming thriller series 'Severance' alongside John Turturro and Patricia Arquette for Apple TV+, as well as Stephen Merchant's 'The Outlaws' for BBC/Amazon.
Monday 8 Nov / 9.00 PM (Doha Time)
Watch here