Tramontane (Rabih)
New Voices in Cinema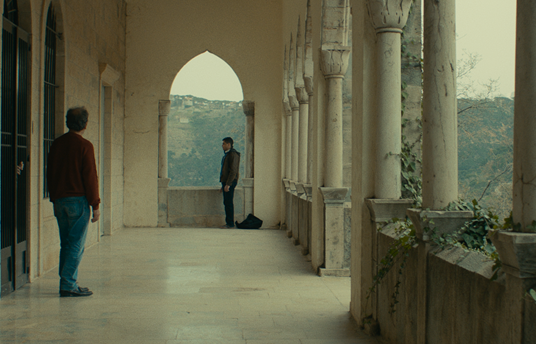 Come back soon to see screening dates
Synopsis
Young Rabih is well-liked by family, friends and the community of the Lebanese village he calls home. A blind, extremely talented singer and tablah player, he spends much of his time rehearsing with the musical group he plays in. When the band is invited to perform in Europe, Rabih, excited by the opportunity, heads to the magistrate's office to obtain his passport – only to discover there are certain "irregularities" with his identity card. Denied international travel until he can prove to the authorities who he is, Rabih finds himself opening a closet full of family skeletons.

It is clear that in 'Tramontane', director Vatche Boulghourjian is telling a tale that parallels Lebanon's experience of delving into the turmoil of its recent history. Rabih asks questions about the past that inspire fear, contempt, regret and indignation; the responses he receives, when they are not outright untruths, are laden with feeble attempts to justify unforgotten disgrace. At the same time, the film has a universal ring in its examination of the grief, guilt and shame that are the wages of lies and betrayal.

Boulghourjian is careful to avoid overdramatisation or blame, maintaining instead the balanced understanding that arises from watching characters as their eyes and faces register the flicker of culpability – an approach that, appropriately, inspires conciliation rather than animosity, and champions the freedom of truth over the prison of deceit.