The Return (Vozvrashchenie)
DFI Cinema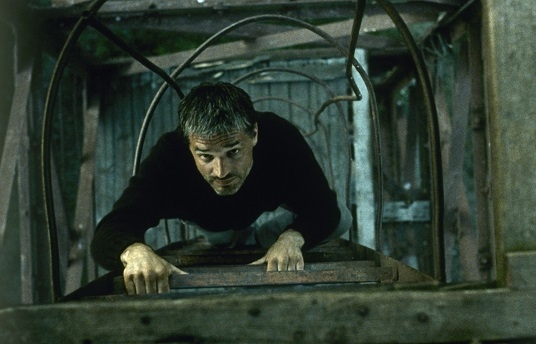 Come back soon to see screening dates
Synopsis
Inseparable, if occasionally quarrelsome, young Ivan and his elder brother Andrei are shocked and excited when their father, who has not been home for 12 years and whom the boys only know from a faded photograph, returns out of the blue. The morning after his arrival, Dad takes his sons on a fishing trip, but what might be expected to be an epic bonding experience turns out to be anything but.

As though trying to make up for lost time, Dad seems to throw every paternal trick in the book at his boys – from fondly supportive mentorship to brutal emotional manipulation. While Andrei naturally looks up to his father, Ivan is unconvinced and suspicious, and the dynamic among the trio becomes increasingly taut until inevitably it reaches a breaking point.

Director Andrey Zvyagintsev structures his film with clever precision to explore the psychology of its three characters – as the tension mounts, the narrative slows its pace, allowing the uneasy emotions that seethe beneath the surface of the drama to expand, drawing us into the anger, pain, resentment, guilt, and love that are the tragic result of abandonment.