The Prestige
DFI Cinema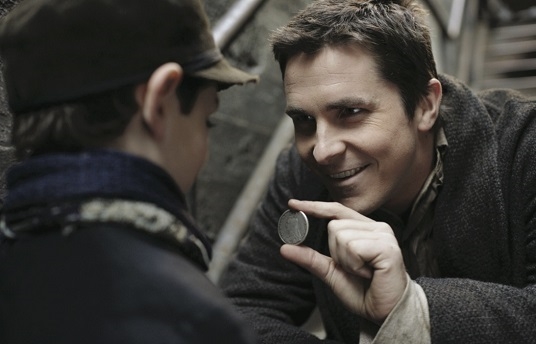 Come back soon to see screening dates
Synopsis
Late in the 19th century, the friendly rivalry between stage magicians Robert Angier and Alfred Borden becomes a vengeful battle when a trick goes wrong, with tragic results. For the rest of their lives, the men try to outdo one another, each taking increasingly extreme measures to expose the mechanics of his opponent's sleight of hand.
But it is his obsession with Borden's "disappearing man" illusion – in which the magician appears to transport himself across the stage in a split second – that drives Angier past the point of reason. He stops at nothing in his attempt to discover the secret behind the trick and to devise his own, particularly spectacular version.
Magic, we are reminded in 'The Prestige', is an illusion grounded in what we do not see – or, at times, in what we don't wish to see. The film is jammed with mind-bending plot twists – a hallmark of director Christopher Nolan's films – but perhaps what is most gratifying is that 'The Prestige' is itself structured like an elaborate magic trick: as the story comes to its conclusion, we realise that the secret to the puzzle was in plain sight all along, if only we had known where to look.