The Narrow Frame of Midnight (Itar Al-Layl)
New Voices in Cinema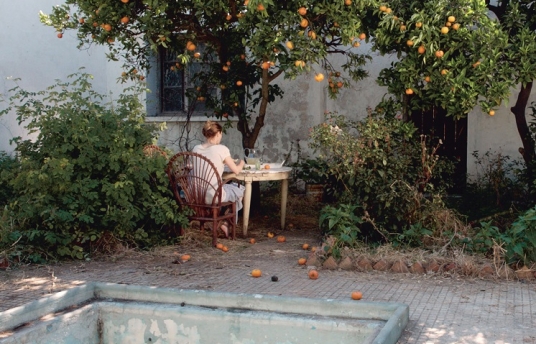 Come back soon to see screening dates
Synopsis
Following the interlaced stories of three witnesses to a world eviscerated by violence, Moroccan-Iraqi director Tala Hadid's brooding debut is a stirring mix of daydream and nightmare.

Zacaria, a writer, sets off on a journey to find his brother in the hope of rescuing him from the sinister clutches of jihadism, and to redeem himself for turning a blind eye to his brother's torture at the hands of the Moroccan secret police. Sold to a petty criminal, the orphaned Aicha escapes her captors and takes off into the forest, while Judith, the lover Zacaria left behind, yearns for a child. These separate quests intersect, giving the characters the opportunity to provide one another a period of respite before they follow their separate destinies.

Lucid, insightful and unsettling, 'The Narrow Frame of Midnight' exhibits great wisdom in its reflection on responsibility and restitution. In a social order come undone, blind cruelty is mitigated by acts of mercy and selflessness, yet the possibility of redemption remains uncertain. However, in Hadid's representation of the inviolable, graceful nature of childhood, there is a shining hope: young Aicha is both fearless and free, looking ahead with unfaltering optimism towards a world that is potentially better than the one she knows.