The Gleaners and I
Modern Masters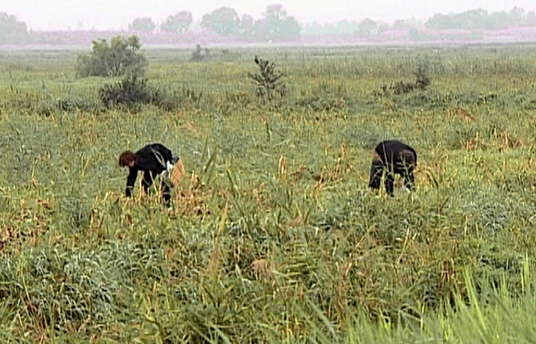 Screenings
Fri, Mar 15, 07:00 PM, MIA-A

Tickets sales closed
Synopsis
'The Gleaners and I' follows the acclaimed Agnès Varda as she takes a timeless and empathetic look at a seldom acknowledged subculture of modern France. Taking her inspiration from impressionist art and dictionary definitions ("to glean is to gather after the harvest"), Varda sets out to discover how today's gleaners have endured and adjusted to the modern world.

Her examination leads us from the picturesque French countryside to the busy markets of Paris, following those who collect and make use of what others have discarded. Some pick through the earth to find potatoes and tomatoes left behind, others scour the beach for oysters after storms, or pick grapes and figs that farmers reject, and more still go "dumpster diving" to recover discarded loaves of bread and other foodstuffs.


Varda realises in herself a gleaner of sorts too, with her handheld digital camera she picks up delightful vignettes of everyday life, piecing them together to create a remarkable tale of those sidelined in modern France. Charmingly blending documentary and narrative techniques, we glimpse Varda's compassion, wonder, wit and genuine 'joie de vivre' in everything she has gleaned from a lifetime of curiosity and filmmaking.


About the Director
The "Grandmother" of French New Wave, Agnès Varda began her career as a still photographer, and has since maintained a fluid interrelationship between photographic and cinematic forms. Her films, photographs, and art installations focus on documentary realism, feminist issues, and social commentary with a distinctive experimental style. Her body of work includes 33 short, feature-length documentary, and narrative films.

She has won numerous recognitions in her career including the Silver Bear Prize at Berlinale (1965) for her film 'Cleo from 5 to 7' (1965); Golden Lion at Venice International Film Festival (1985) for her film 'Vagabond' (1985), Léopardo d'Onore at the Locarno Film Festival (2014), Palme d'Or d'Honneur at Festival de Cannes (2015), and Grolsch Audience Award for Best Documentary at Toronto Film Festival (2017) for 'Faces, Places' (2017).

In 2003, Varda launched a third career as a visual artist, and her installations have been exhibited at the world's most prominent galleries and museums. Recipient of the Academy Honorary Award for her contribution to cinema, Agnès Varda continues to redefine documentary filmmaking with her playful yet political body of work.
Credits
Director

Agnès Varda

Editor

Agnès Varda, Laurent Pineau

Production Company

Ciné Tamaris

Sound

Emmanuel Soland

Mixing

Nathalie Vidal