The Gleaners and I
Modern Masters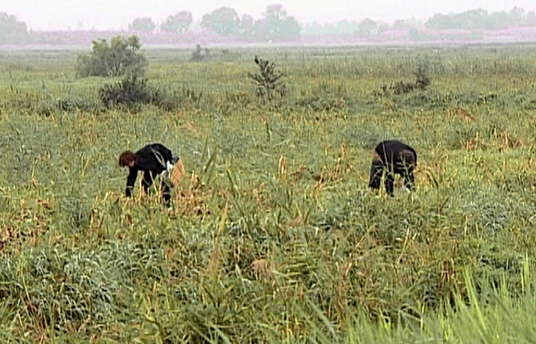 Come back soon to see screening dates
Synopsis
'The Gleaners and I' follows the acclaimed Agnès Varda as she takes a timeless and empathetic look at a seldom acknowledged subculture of modern France. Taking her inspiration from impressionist art and dictionary definitions ("to glean is to gather after the harvest"), Varda sets out to discover how today's gleaners have endured and adjusted to the modern world.

Her examination leads us from the picturesque French countryside to the busy markets of Paris, following those who collect and make use of what others have discarded. Some pick through the earth to find potatoes and tomatoes left behind, others scour the beach for oysters after storms, or pick grapes and figs that farmers reject, and more still go "dumpster diving" to recover discarded loaves of bread and other foodstuffs.


Varda realises in herself a gleaner of sorts too, with her handheld digital camera she picks up delightful vignettes of everyday life, piecing them together to create a remarkable tale of those sidelined in modern France. Charmingly blending documentary and narrative techniques, we glimpse Varda's compassion, wonder, wit and genuine 'joie de vivre' in everything she has gleaned from a lifetime of curiosity and filmmaking.