Le Samourai
DFI Cinema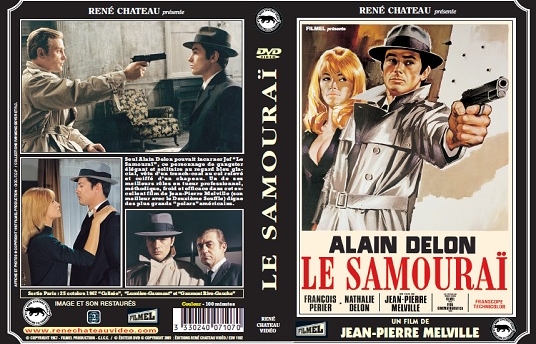 Come back soon to see screening dates
Synopsis
In 'Le Samouraï', Jef Costello (a wonderfully expressionless Alain Delon) is a cool contract killer who gets himself into in a bind when he is caught at the scene of his latest hit. With both the police and his employer on his tail, he finds himself trapped in a web of intrigue, double-crossing and the love of two women.

Director Jean-Pierre Melville's use of costume here is significant both in terms of the story and the film's overall structure. From a narrative point of view, it is Jef's outfit, far more than his face that allows witnesses to his crime to identify him as the killer – or to insist that he is certainly not the perpetrator. At the same time, Jef's beige overcoat, perfectly angled fedora and revolver are the classic elements of hard-boiled crime drama, providing us with cues as to his character and the world he inhabits.

'Le Samouraï' is a fascinating construction – it is as though elements of a 1940s American crime drama have been transplanted into high-modern 1960s Paris. An exceedingly clever mélange of elements of classic film noir and hints of the French New Wave, with nods to Jean-Luc Godard's 'Breathless' and François Truffaut's 'Shoot the Piano Player' (both 1960), the result is a quite unique film that washes over the viewer like something out of a dream.