Kai (Ka-yi: Geo-ul ho-soo-eui Jeon-seol)
DFI Cinema Under the Stars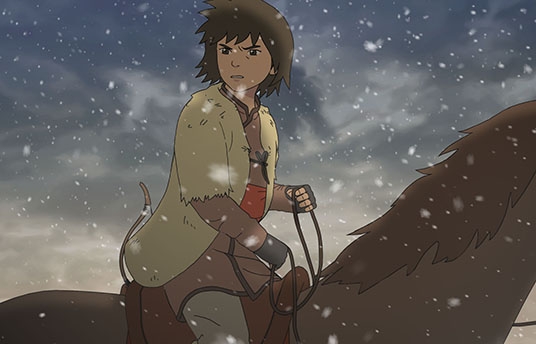 Come back soon to see screening dates
Synopsis
In a land of heroes and spirits, Kai and his younger sister Shamui are separated when a freak avalanche strikes. Rescued by his mother, Kai grows up to be a brave young warrior, while Shamui disappears into a world of ice ruled by the cold heart of the Snow Queen Hattan. When Hattan resolves to take over the world by freezing everything, the spirit guardian of the Great River – with help from Kai – is determined to fight back.

So Kai sets out on the greatest adventure of his life and puts his dreams of being a great hero to the test. With the help of some friendly spirits, a band of forest brothers and the memory of his lost sister, the young man faces off against Hattan in a valiant attempt to dash her evil plot.

'Kai' is a wonderful animated film from famed South Korean animator Lee Sung-gang, whose delicate touch, brilliant imagination and carefully timed sense of humour come together in a heartwarming tale of pride, tragedy and the love that binds a family together.