Ida
Modern Masters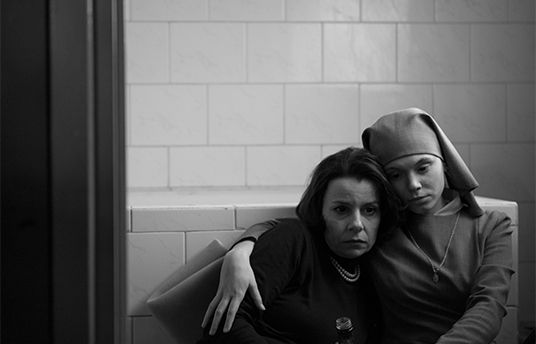 Come back soon to see screening dates
Synopsis
In the 1960s Poland, Anna, a novice nun is about to take her final vows at the convent where she was mysteriously left on the doorstep as a baby. Under the advice of her prioress, she is urged to first visit her aunt, and only surviving relative, Wanda Gruz—a chain-smoking and hard-drinking magistrate.

From Wanda, Anna learns that her real name is Ida Lebenstein and her parents were among the millions of Jews who vanished during the German occupation of Poland in World War II. This disturbing revelation triggers a journey into the deep countryside to Ida's family home and the long-buried secrets of a repressed past, recalling the tragic legacy of the Holocaust and the realities of postwar Communism. Using her shrewd investigative skills, the outspoken Wanda helps Ida discover her troubling past, ultimately leading the young nun to question her faith and future.

A modern cinema classic, 'Ida' is a poignant story compellingly told through haunting Bergman-esque shades of grey-and-white that linger long after viewing. Pawlikowski has a photographer's eye for composition, and every incisive, monochrome frame could be a portrait from Poland's distressing history. Concisely written and brilliantly acted, 'Ida' finds acclaimed director Paweł Pawlikowski revisiting his roots to breathtaking effect.