Footprints of Apichatpong Weerasethakul
Modern Masters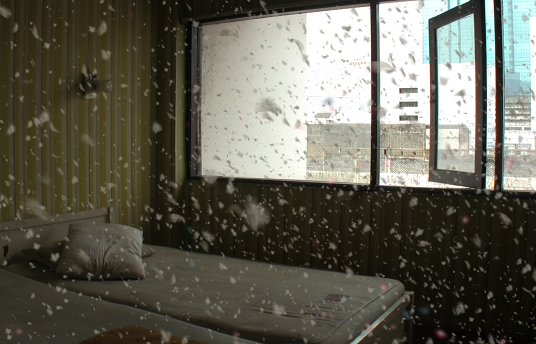 Come back soon to see screening dates
Synopsis
A Curated program of Shorts by Apichatpong Weerasethakul

Apichatpong Weerasethakul's unconventional approach to making films and telling stories has seen him win numerous awards and international acclaim. In this brief survey of some of his short films, some of the considerations that imbue his many works are evident, among them the persistence of memory, the nature of constructing films, and cinema itself.

In 'Footprints', the mechanics of making films are explored, as tracking shots are followed by shots that betray the tracks and the camera team, generating a kind of explosion in the viewer's mind as the implications of the construction-behind-the-construction become apparent. Similarly, 'A Letter to Uncle Boonmee' demonstrates the creation of narrative, as a repeated voiceover is followed by a discussion of how that voiceover is to be written to tell its story.

'Boonmee' also invokes the notion of the memory of place, as it points to the violence that took place in its locale in the past. 'Emerald', too, considers memory as three ghosts tell the stories that led them to Bangkok's now-decrepit Emerald Hotel, once a haven of refuge for escapees of violence in Cambodia.

Emotionally impactful, politically astute, and at times very funny, all the films in this presentation also evidence Weerasethakul's understanding of the specific aesthetics of cinema – light and movement, sound and silence, what is seen and what is not. All in all, an excellent introduction to the work of a true master.