Footprints of Apichatpong Weerasethakul
Modern Masters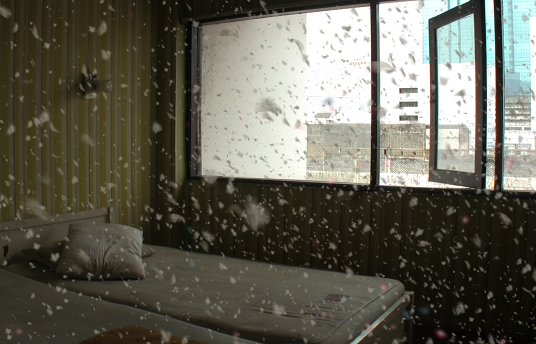 Screenings
Sat, Mar 10, 07:00 PM,

MIA-A

Tickets sales closed
Synopsis
A Curated program of Shorts by Apichatpong Weerasethakul

Apichatpong Weerasethakul's unconventional approach to making films and telling stories has seen him win numerous awards and international acclaim. In this brief survey of some of his short films, some of the considerations that imbue his many works are evident, among them the persistence of memory, the nature of constructing films, and cinema itself.

In 'Footprints', the mechanics of making films are explored, as tracking shots are followed by shots that betray the tracks and the camera team, generating a kind of explosion in the viewer's mind as the implications of the construction-behind-the-construction become apparent. Similarly, 'A Letter to Uncle Boonmee' demonstrates the creation of narrative, as a repeated voiceover is followed by a discussion of how that voiceover is to be written to tell its story.

'Boonmee' also invokes the notion of the memory of place, as it points to the violence that took place in its locale in the past. 'Emerald', too, considers memory as three ghosts tell the stories that led them to Bangkok's now-decrepit Emerald Hotel, once a haven of refuge for escapees of violence in Cambodia.

Emotionally impactful, politically astute, and at times very funny, all the films in this presentation also evidence Weerasethakul's understanding of the specific aesthetics of cinema – light and movement, sound and silence, what is seen and what is not. All in all, an excellent introduction to the work of a true master.

About the Director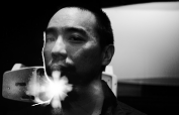 Apichatpong Weerasethakul is recognised as one of the most original voices in contemporary cinema. His six feature-length films, short films, and installations have won him widespread international recognition and numerous awards, including the Palme d'Or at the Festival de Cannes in 2010 for 'Uncle Boonmee Who Can Recall His Past Lives'.

In 2002, his 'Blissfully Yours' (2002) took the Un Certain Regard Award at Cannes; 'Tropical Malady' (2004) won the Jury Prize in the Cannes Official Competition, and 'Syndromes and a Century' (2006) was recognised as one of the best films of the previous decade in several 2010 polls. Working independently of the Thai commercial film industry, Weerasethakul devotes himself to promoting experimental and independent filmmaking through his production company Kick the Machine Films.

Lyrical and often fascinatingly mysterious, Weerasethakul's film works are non-linear, dealing with memory, and subtly invoking personal politics and social issues. He has also mounted exhibitions and installations in many countries since 1998, and is now recognised as a major international visual artist. His accolades include the Sharjah Biennial Prize (2013), and South Korea's prestigious Yanghyun Art Prize (2014).

His installations have included the multi-screen project 'Primitive' (2009), acquired for major museum collections (including the Tate Modern in London and the Fondation Louis Vuitton in Paris), a major installation for Documenta 13 in Kassel, Germany, in 2012, and, most recently, the film installations 'Dilbar' (2013) and 'Fireworks (Archives)' (2014), variously presented in one-person exhibitions in galleries in Kyoto, London, Mexico City, and Oslo.