About Elly (Darbareye Elly)
Modern Masters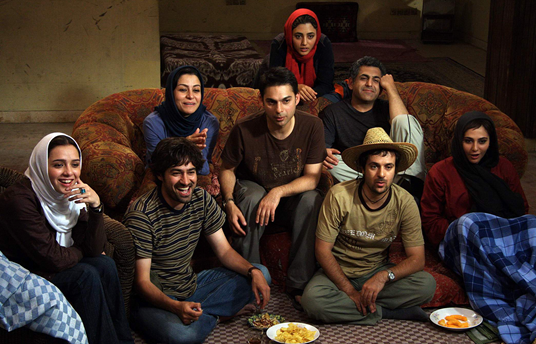 Come back soon to see screening dates
Synopsis
In his fourth feature-length film, which immediately preceded his 'A Separation', for which he received worldwide critical acclaim, director Asghar Farhadi employs the same respectful but unsettling examination of interpersonal relationships that characterise much of his work. Placing several middle-class couples – and a pair of singletons who are being subjected to a matchmaking exercise – in the limited space of a holiday house on the Caspian Sea, Farhadi creates a complex story that explores socialised gender roles, the impact of secrets and lies, and the dangers of manipulating others.

Relying on strikingly naturalistic performances (an evening's game of charades is particularly noteworthy) and a script that moves forward gently but with defined momentum, Farhadi takes us into an atmosphere that seems perfectly normal – charming, even – until, quite suddenly, gaps in understanding and expectations begin to show, and the placid drama takes a sharp and very disturbing turn.

The film's title is, appropriately, both enigmatic and something of a double entendre. Elly, who is the unknown, new friend among the group, occupies the centre of the narrative (to define exactly why is to spoil the narrative): she is by definition the primary character. And yet, the others revolve about her, never quite able to ascertain who she is. 'About Elly' is a deeply incisive and moving look at the failings and foibles of human nature.