Yash Chopra's Legacy
Oct 22, 2012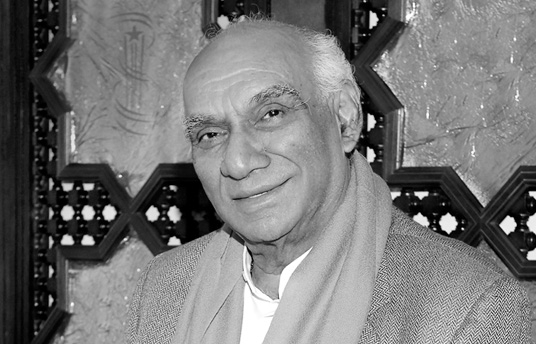 Yash Chopra committed his life to the pursuit of film, tirelessly creating beautiful narratives that influenced Indian Cinema and spoke in his distinct language of love. The legendary Chopra passed away on 21 October 2012, leaving behind over five decades of filmmaking and a cinematic style that was uniquely his own.
With twenty-two films to his credit, Chopra captured both foreign and local landscapes, which inspired generations to enter his distant locales, often tucked away in the Swiss Alps or idyllic settings throughout Europe. He was one of the first directors to bring Indian Cinema to the world by pioneering overseas filming. Chopra believed that 'We need to get non-Indians to see our films. We need to screen them in the best cinemas worldwide,' (Associated Press) a challenge that has been undeniably accepted by international audiences and film festivals.
Having founded one of Bollywood's most renowned production companies, Yash Raj Films, Chopra used his organisation to continue a legacy of filmmaking by collaborating with his son, Aditya Chropra, and diverse Indian and international artists. Upholding the values of family and legacy is linked to Chopra's earliest films, which were produced by his elder brother BR Chopra; a man defined by Yash as the 'father, guru and guide' responsible for his ultimate success.
Although Chopra is known as the 'King of Romance', evident in his filmography, he also created compelling social dramas, delving into various genres and areas of exploration, as seen in 'Dhool Ka Phool' (1959), 'Dharmputra' (1961), 'Waqt' (1965) and 'Ittefaq' (1969) to name only a few.
From narratives, to film scores and even actors, Chopra maintained creative control over his work and ensured that his vision was perfectly distilled on screen. Most recently, Chopra's extended breaks between films displayed his need to be truly moved and inspire by an experience or work, in order to create a film. Creating a larger than life world within the cinema was evident in his passion for the craft and meticulously selecting actors, locations and shots. Chopra was largely responsible for shaping Shah Rukh Khan's career by first directing him in 'Darr'(1993). This unique collaboration with Shah Rukh Khan could be seen in all of his next films including 'Dil To Pagal Hai' (1997), 'Veer-Zaara' (2004) and in Chopra's final picture 'Jab Tak Hai Jaan'(2012).
'Jab Tak Hai Jaan' is set to be released in November and is one of Chopra's final gifts to Indian Cinema and audiences. This final work adds to the impressive lineage of Chopra's filmmaking and reiterates his mantra of creating films he truly believed in. Although the tragic loss of such an iconic figure will leave a void in the realm of Indian Filmmaking, Aditya will hopefully continue the legacy of his father; a man who lived and dreamed to create films that inspire audiences around the world.