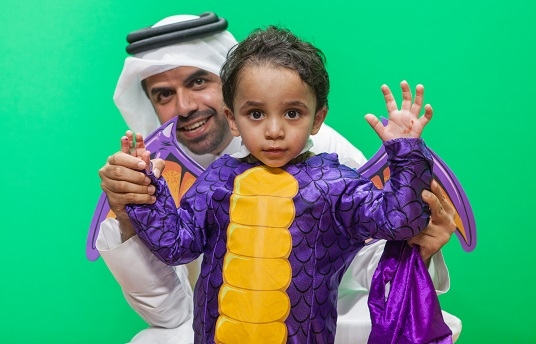 Sandbox is an absolute must-see if you are visiting Ajyal. Anyone with an interest in technology or films – adults and children alike – will not be disappointed.
Located at Katara Building 3, the interactive exhibition features the latest digital technology and gadgets used in filmmaking and gaming. Visitors will be immersed in digital media, with the excitement of interaction executed in an amusing, often comical way.
What's wonderful about many of the features is the way they impress and intrigue people of all ages and interests. Giga Robo offers kids (or big kids) an approachable opportunity to star in a movie – you create your costume, make your props, do up your set and get yourself into character. App Space makes animation and filmmaking much less daunting than they might usually seem, giving users the chance to create their own simple stop-motion animations.
EON Reality's 3-D Roller Coaster experience offers a shockingly immersive virtual reality experience, which has had users and spectators screeching with laughter. The experience uses Kave Technology; using special projectors and infrared cameras, passengers' head movements are detected with the help of specialised 3-D glasses. These elements create an incredible 3-D stereoscopic experience that feels so real that it affects your balance – surely this is a step closer to the virtual-reality devices of the future? A visit is an absolute must. whether you'd like to experience this first hand … or just see a grown man fall over backwards.
Equally amazing is the Sandy Station, a.k.a. the Digital Sandtable. Using the X-BOX Kinect, a digital projector, a computer and a real sandbox, an interactive experience is created where users mold their own environment to create volcanoes, rivers and topographical contours.
The Sandbox is still open today and Saturday so be sure to visit. The schedule can be viewed here.