People in Film: Hamad Ali Ali
Mar 24, 2011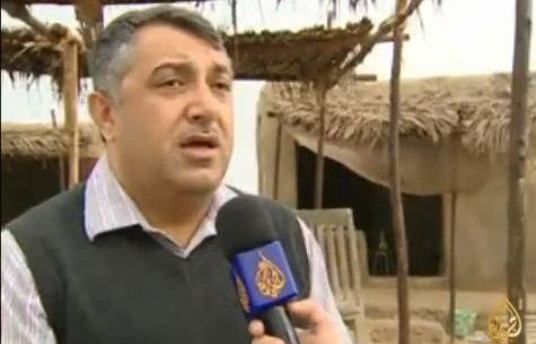 What does it take to work in 'the business'? Hamad Ali Ali, a senior producer at Al Jazeera Children's Channel on different film and TV program projects tells DFI about his work as a producer and the challenges he faces in his work
Hamad Ali Ali is a Qatari filmmaker and producer. He studied Bachelor of Fine Arts in Film producing at Chapman University in the USA. He's worked at the Ministry Of Culture in Doha and contributed to projects like 'The Fiction Film Festival'. Ali Ali worked as Sound Designer for 'The Oryx Return, 2007'; which won the Best Documentary and Best Director awards at the Arab Radio and Television Festival in Tuni. He produced the short film 'Cab Driver' which was screened around the world; and 'Scents of Shadows' which earned him a 'Silver Award' from the Gulf Radio and Television Festival. He currently works as a senior producer at Al Jazeera Children's Channel on different film and TV program projects.
DFI: Thank you for talking to us Hamad! We are curious to learn more about your experience in both TV and film. How is one different from the other? And do they complement each other?
Hamad: There's a big difference in the outreach – TV is limited to a specific audience. In my case, the work we produce is targeted at Arab viewers, and more specifically, children. But with film, you are exposed to a variety of audiences from different nationalities and age groups. You can reach the world with film.
DFI: What is, in your opinion, the producer's role in a film?
Hamad: The Producer is responsible for the motion picture being completed on time and according to the given budget. That's in brief. You have to be involved in it from the very first stages of script development, right up to its delivery. It seems like a dry job, but producers should be creative by knowing how to implement a vision that starts on paper, but covers casting, editing and mixing and, ultimately, showing it to the audience. It doesn't end there: the producer will still have a whole marketing campaign to take care of.
DFI: You frequently work with both your brothers Hafiz and Mahdi, who are also directors. How does it feel to be working with them?
Hamad: The three of us are passionate about film, each in our own way. We enjoy working and supporting each other. It's a real pleasure when we start discussing a project, or share ideas and prep for a shoot. We always make sure to divide our tasks to insure a smooth and professional production.
DFI: What are the main challenges, as Arab filmmakers, that you face when working on a film?
Hamad: If you ask any Arab filmmaker this question you will have a common answer: funding. This is the hardest job in the business – if you don't have the financing, you can't make a film. We rely partially on international funding to be able to produce what we love the most, and we always aim for quality work.
DFI: You have worked on a film called 'Garangao' for Al Jazeera Children's Channel. Can you tell us more about it, including the meaning of the title?
Hamad: Garangao is a traditional celebration that's on the fourteenth evening of Ramadan each year, which is the month of fasting in the Muslim calendar. On that night, the children gather and sing folkloric songs for the occasion, wearing joyous and colourful traditional costumes. They then hop from one relative's house to another, filling their bags with nuts and dried fruits. The film tells the story of a nine-year old, Dana, who is getting ready for the Garangao with her family. She goes shopping for an outfit and candy, nuts and dry food. The event has special memories in her heart, and we decided to learn more about the origins of this celebration through a fascinating journey told by her grandmother.
video#1
DFI: What were the challenges you faced in your production, knowing you filmed it in the desert of Doha?
Hamad: Weather was the biggest challenge! It plays tricks on you, especially as we filmed in the desert. The location was quite far as well, so we had to set up a whole camp, and anticipate all our needs to make sure that we are not missing on anything. Working with children is fun but needs patience and endurance. It was a great learning experience.
DFI: If you had to pick one film, from any genre or era, what would you say your favorite film is, and why?
Hamad: My favorite film is 'Citizen Kane'. It shows an amazing depth of story and richness of composition – that, for me, makes Citizen Kane a must-see film for any film lover.
It is also one of the greatest films of all times. Acclaimed for its innovative narrative structure, deep focus cinematography, soundtrack, literate screenplay, and, of course, the nuanced portrayal of the central character. 'Citizen Kane' is simply the best.
DFI: What does Filmmaking mean to you?
Hamad: The art of filmmaking is not just visual; it is a collaboration of all forms of art. If you combine visual arts in all its forms – dance, music, storytelling and acting – you have a film. It expresses such strong emotional moments in such a way that a viewer reacts and identifies with it, because it looks – and feels – real.
DFI: What's the message you'd like to give to young filmmakers?
Hamad: Work hard to achieve your dreams and believe in what you're doing. And, if you are working on a film, always aim for an international audience, not only people in your community.