Film World Mourns the Loss of Juliano Mer-Khamis
Apr 05, 2011
The film world has suffered a tragic loss with the untimely death of 53-year old Palestinian actor and director Juliano Mer-Khamis, who was killed in Jenin on Monday 4th April, 2011. As tributes pour in from his friends, loved ones and colleagues, we look back at the legacy left behind after his 27 years in film.
Juliano Mer-Khamis is well known as an actor for his film and theater roles, as much as for his skills as a director, and as a political activist. The son of Arna Mer, a Jewish activist for the rights of Palestinians, and Saliba Khamis, a Christian Arab citizen of Israel, Mer-Khamis was born and raised in Nazareth before beginning to act in Israeli TV and film roles, as well as in foreign films. His first film in 1984, 'The Little Drummer Girl', dealt with the Israeli-Arab conflict, starred Diane Keaton and was directed by George Roy Hill.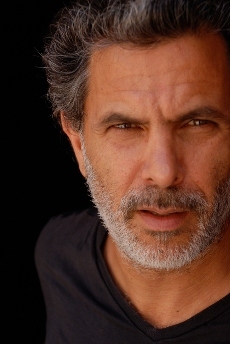 His filmography since then only continues to signify his passion for film, including Avi Nesher's 'Za'am V'Tehilah' (1985), '51 Bar (1985), 'Urs al-jalil' (1987), 'Tel Aviv Stories' (1992), 'Zohar' (1993), 'Etz Hadomim Tafus' (1994), 'Overture 1812' (1997) and 'Yom Yom' (1998), amongst others. In addition, he played in several films by Amos Gitai, including 'Berlin-Yerushalaim' (1989), 'Esther' (1986), 'Kippur' (2000), 'Kedma', and 'Tahara' (2004), as well as in several American and French-Canadians films. Mer-Khamis was also nominated for an Ophir Award as Best Actor by the Israeli Academy for 'Tahara' in 2002, and has also consistently shown a love for theatre, acting in theatres such as the Beit Lessin Theater and the Habima Theatre.
In 2003, together with Daniel Daniel, he produced and directed his first documentary film, 'Arna's Children' .
video#1
The film, about his mother's work to establish a children's theatre group in Jenin during the 1980s, won him an award at Canada's 'HotDocs' festival. In 2006, following a wave of international support for his film, Mer-Khamis continued his mother's work by creating the 'Freedom Theatre' , along with Zakaria Zubeidi, the former military leader of the Jenin Al-Aqsa Martyrs' Brigades; and Jonatan Stanczak and Dror Feiler, both Swedish-Israeli artists. 'The Freedom Theatre' is a community theatre that provides opportunities for the children and youth of the Jenin Refugee Camp by developing skills, self-knowledge and confidence and using the creative process as a model for social change.
video#2
His history only emphasises his humanitarian work, his ongoing desire for peace, and his wish to achieve both through his love of all things theatre and film. A tragic loss to us all, Juliano Mer-Khamis will be sadly missed.