Watch films from home and then discuss online with like-minded fans!
Join us and explore the fascinating world of film from the comfort of your own home. From award winning films to cult-classics and everything in between, it's a chance to expand your viewing horizons and connect with a community of film enthusiasts.
Each month, we will suggest a thought-provoking film for you to watch beforehand and then we will virtually meet up to discuss everything from plot, character development and scene analysis to broader issues such as cinema history and filmmaking techniques.
We will be kicking things off with the film 'The Wind Rises' so be sure to register here now for free and watch the film before our first Zoom meeting on May 12 at 9 PM!
Registration is now closed.
For inquiries, please get in touch with us here: filmchat@dohafilminstitute.com
---
The Films of Hayao Miyazaki
More from the legendary filmmaker and Studio Ghibli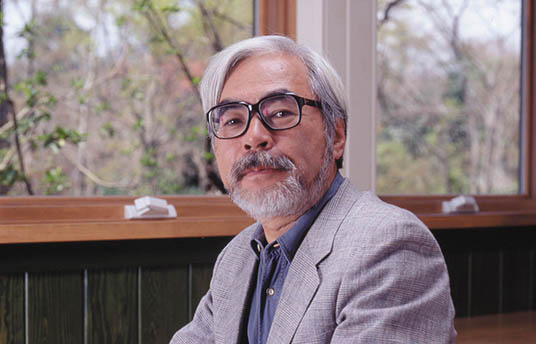 Hayao Miyazaki is a world-renowned animator, filmmaker, screenwriter, author, and mangaka. A co-founder of Studio Ghibli, he has attained international recognition as a masterful storyteller and is widely regarded as one of the most accomplished filmmakers in the history of animation.
Netflix now has over twenty titles from Studio Ghibli available for streaming on their service. Some of the studio's most popular titles such as 'My Neighbor Totoro' (1988) and 'The Tale of Princess Kaguya' by Isao Takahata (2013) have screened to much acclaim in previous editions of the Ajyal Film Festival. So be sure to check out some of the below soon…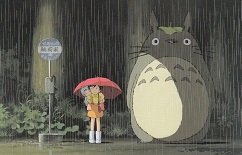 My Neighbor Totoro (1988)
Rating: G
Voted as one of the best family films of all time, the new Anime Encyclopedia has called 'My Neighbor Totoro' the best Japanese animated film ever made. Like every film by master Japanese animator Hayao Miyazaki, this comparatively early film (it is the third of Miyazaki's films for Studio Ghibli), 'My Neighbour Totoro' touchingly and humorously evokes a world of childhood imagination. What opens the door to the world of the tree spirit Totoro and the film's other forest creatures is—as is often the case in Miyazaki's films—something going awry in a child's life.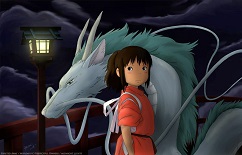 Spirited Away (2002)
Rating: PG 13+
The first animated film that was hand-drawn and non-English language to win an Oscar for Best Animated Feature, 'Spirited Away' tells the story of ten-year-old Chihiro and her parents as they stumble upon a seemingly abandoned amusement park. After her mother and father are turned into giant pigs, Chihiro meets the mysterious Haku, who explains that the park is a resort for supernatural beings who need a break from their time spent in the earthly realm and that she must work there to free herself and her parents.
The Wind Rises (2014)
Rating: 16+
'The Wind Rises' is inspired by the life of Jiro Horikoshi, the celebrated designer of the beautiful and famed Japanese Zero fighter – as well as the filmmaker's own fascination with aviation. As a young boy, Jiro dreams of planes that could only be brought to life in the kind of magical world for which Miyazaki is known and so fervently loved.
Jiro pursues his goal of building the greatest possible flying machine with astonishing success, but there is a tragedy to the realisation of his dream: watching his magnificent planes fly over the horizon, he realises most of them will never return. In parallel with this poignant tale of determination, Jiro takes strength from his undying passion for Naoko, the love of his life.
Kiki's Delivery Service (1989)
Rating: PG 13+
Based on the children's fantasy by Eiko Kadono, this is the story of a young witch, named Kiki who is a little green and plenty headstrong, but also resourceful, imaginative, and determined. With her trusty wisp of a talking cat named Jiji by her side she's ready to take on the world, or at least the quaintly European seaside village she's chosen as her new home.
We hope you enjoy the films and stay tuned for more!
The DFI Team