DFI's James Rawson Guides Us Through DTFF's Shorts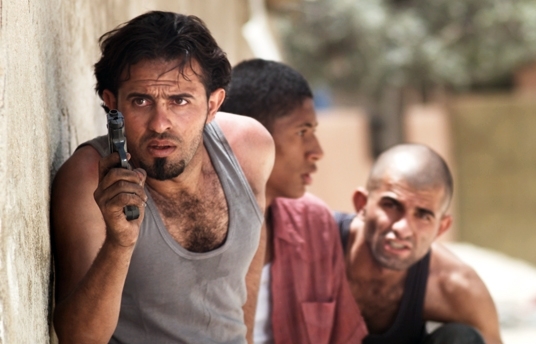 One of the great things about any festival, for film geeks like me at least, is the chance to experience that often neglected art form: the short film. While shorts rarely make their way to the local multiplexes or major TV channels, the festival circuit is a great way to dig out these mini masterpieces.
With a whole competition devoted solely to Arab shorts, the Doha TriBeCa Film Festival line up is a great place to start.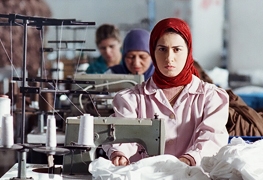 Let's start off with 'A Film' and 'Missing'. They are beautiful examples of short films as a medium for experimentation. Not bogged down by the three-act structure of a full-length feature, 'A Film' presents a series of circus-themed images against a Parisian backdrop – aided by evocative piano music and photomontage editing, it evokes a serene, dreamlike experience in the audience.
'Missing' similarly bucks conventions, following a series of TV viewers across the Middle East, all connected by the shared experience of what they are viewing. Uniting an audience from across the region, the TV show itself becomes the main character, and its viewers the supporting cast.
If you're looking for more traditional viewing, our shorts line up heavily features two themes which are bound to please any Doha audience: football (fingers crossed for December 2nd!) and family (don't forget, Family Day on October 29th!). 'God's Hand', the title itself a nod to soccer legend Maradona, follows an Argentinean in Luxembourg who gets into trouble when he enters an Italian sports bar.
Following his journey from a bar brawl to a prison cell, God's Hand shows the power of football to unite, as well as divide, its supporters. Set in Iraq in 2007, '3 Hours' demonstrates the emotional impact you can cram in to just fifteen minutes of cinema, as it tells the real and tragic story of an innocent children's soccer match which was brutally cut short by sectarian violence.
Keeping it in the family, both 'Champs Elysees, I Love You' and 'Fiasco' feature strong women whose conservative parents try and enter them into arranged marriages against their will. Displaying the thin line between comedy and tragedy, 'Champs Elysees' approaches the topic with compassion and understanding, as the lead character Sarah battles between her own independence and her duties to her family and community, while 'Fiasco' will have the audience in stitches, as Noura and her gay housemate Danny try and convince her father that she is living a wholesome lifestyle while living in the US.
Mischievous children is a theme which continues with 'Fifth Column' and 'Once': 'Fifth Column' follows young Hrag as he steals his father's pistol and takes a journey of self discovery around Beirut, while 'Once' shows a father's love pushed to the limits when his daughter arranges to meet a young man without his consent.
Completing the program is 'Solo', a delicious little film about an agoraphobic chocoholic who wakes up to find (gasp!) she has no chocolate left in the house. Torn between crippling fear and an insatiable obsession, you'll never look at your cinema M&Ms the same way again!
So remember, you can catch all of the short films at two screening sessions in City Centre on Wednesday 27th and Saturday 30th October, and please don't forget, when you're deciding which films to watch at this years DTFF, it's not just about the features!