DFI Film Review: The Rite (2011)
Mar 03, 2011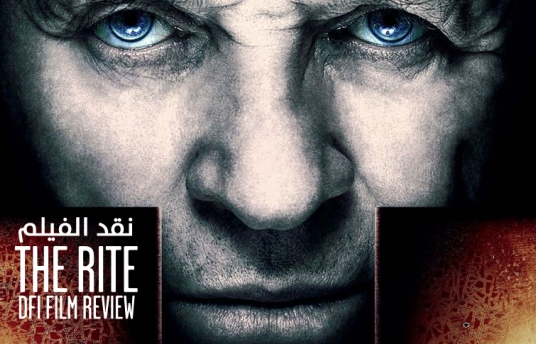 Written by Reem Saleh, New Media, DFI
Director: Mikael Håfström
Stars: Colin O'Donoghue, Anthony Hopkins, Ciarán Hinds
Genre: Drama, Horror, Thriller
Michael Kovak (Colin O'Donoghue) is the son of a Catholic mortician (Rutger Hauer) who decides to drop seminary school due to lack of faith. He sends a resignation letter to his Father Superior, Matthew (Toby Jones). Matthew advises him to take an exorcism class in Rome before making up his mind. This is where he meets one of the most eminent exorcists, Father Lucas Trevant (Anthony Hopkins), who is distinguished for his 'unorthodox methods'.
The film is very informative. Colin O'Donogue's character is a skeptical student manifesting doubts, while scientific logic leads to continuous conversation about both science and religion. There is also a clear message not to expect any similarity between this and the 1974 'Exorcist', when Father Lucas asks Michael: "What did you expect? Spinning heads? Pea soup?".
There are many cinematic symbols used in the film in a sort of association, and rain is the most remarkable. It rains most of the time: in correlation with the presence of the devil, or with the feeling that an unpleasant event is about to take place. The devil is at many times associated with the father of Michael, or with the father of the young woman possessed because of an eternal sin.
There is an omnipresence of the devil not only in possessed victims, but revealed by sequences of hallucinations, surreal images and flashbacks. They are mental puzzles that depict themselves throughout the film that could even be unresolved internal conflicts. It would have been much more intriguing if we were not forced to believe in the existence of demons from the beginning of the film. We would have been left to our own interpretations before ultimate faith.
On the other hand, the demon reveals direct personal hints to Michael, who still refuses to believe while we (the viewers) have already been convinced. Michael's stubbornness could be interpreted as a flaw in the plot but, if intended, might be that Michael rejects it deliberately to acknowledge reality.
What is very obvious, however, is that the lines of Anthony Hopkins are custom tailored to suit him personally. Despite this, we can never get enough of him. It is admirable to see him, at his age, playing a role that demands both physical strength and malleability. I only wish the trailer was not so revealing because, with Hopkins' intense personification, you may anticipate many crucial events that shouldn't be disclosed prior to watching the film.
For those with a taste of the paranormal, this film is a good choice for the weekend and is out today in Doha.