DFI Film Review: In Utero Srebrenica
Apr 22, 2013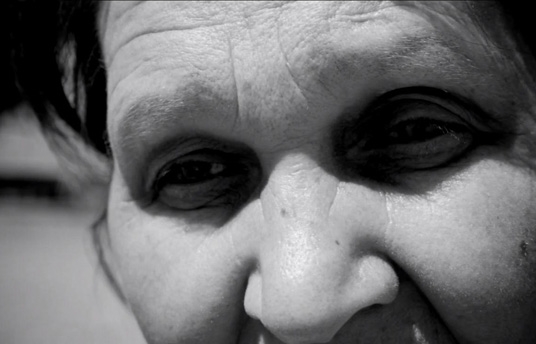 By Kummam Mohammed Al Maadeed
During my visit to the ninth Al Jazeera International Documentary Film Festival, I became lost while wandering through the numerous screening halls showcasing films from around the world and ended up discovering 'In Utero Srebrenica', a compelling film by Giuseppe Carrieri. Many great film-watching experiences begin by chance, and it was by such a stroke of luck that I caught this glimpse of the aftermath of the Bosnian War and the survivors of the Srebrenica massacre who are still struggling to process the horrors of that conflict that continue to reverberate in their collective memory.
Throughout his film, Carrieri meets the women of Srebrenica, who unearth their memories of a tragic night when Serbs killed thousands of Bosniak men and boys and tortured countless women. The documentary's main focus, however, is on the decade-long journey the women took after that night, searching in the surrounding woods and communities for the remains of their beloved sons and spouses. The Serbian army didn't just commit one of the biggest massacres in European history; they also disposed of the remains of the victims at numerous sites, ensuring that families would be unable to document the tragedy – or find peace by properly laying their loved ones to rest.
After exploring the women's stories and the painful memories of their families being torn apart, some hope of peace is restored via a state-of-the-art medical institution, which helps gather the scattered bones of the victims of the massacre. Through DNA analysis, the remains of 8,000 people are identified and returned to their families, their identies no longer secrets kept by the ground. Peace creeps into the eyes of the women, as they can finally hold their sons and husbands, burying them and creating a monument in their memory. The film begins with pain and ends with a profound sense of hope among Srebrenica's residents, as the healing process begins.
The black-and-white documentary moves among the mothers' words, haunting images of silent forests, and the unmarked graves hidden beneath their branches, the emptiness of the scenes reflecting the sentiments in the women's hearts. A poetic style and long takes enhance the impact of the story, grabbing viewers' attention and allowing us to become invested in the women's search for peace.
After the screening, we met with Carrieri, who explained that his film is not about war crimes; rather, it is about a mother's love and the astonishing lengths she will go to in order to find her lost child. When a conflict ends, it is thought to be over, done with, forgotten, but war lingers in its survivors' memory, through their search for closure. It should not be forgotten. 'In Utero Srebrenica' is a sad yet hopeful symphony transposed onto film – sure to captivate audiences from around the world.