Day 2: Must-see films for adults
Nov 30, 2015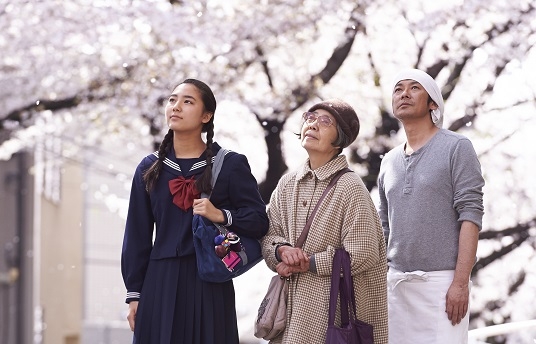 Welcome to Day Two of #Ajyal15! While Ajyal is geared for youth, the rich programme has something to offer for film lovers of all ages. Here are some not-to-be-missed films for more mature audiences, which challenge the way we see the world:
Very Big Shot (18+)
In this clever take on the caper film, three brothers find themselves inextricably bound up in the Beirut underworld. While Jad has been serving five years behind bars for a crime his elder brother Ziad committed, Ziad and Joe have been moving product for a local drug lord. In light of Jad's imminent release, Ziad has decided it's time the trio went straight, so he agrees to run one last shipment to Syria before retiring from his life of crime – but when things in Syria spin violently out of control, the brothers find themselves in possession of a vast quantity of amphetamines with an astronomical street value.
Bold and astute, 'Very Big Shot' is a tightly wound and profoundly insightful dark comedy that skewers political corruption and the media circus that goes with it.
Tue, 1 Dec, 7:00 PM, Katara Building 16, Opera House (K16-OH)
Fri, 4 Dec, 11:00 PM, Katara Building 16, Opera House (K16-OH)
Tigers (PG-13)
Based on a true story, 'Tigers' follows Ayan (a brilliant performance from Emran Hashmi), a young Pakistani man who sells locally made medical products. He struggles to make a living for himself and his new bride until he lands a job with the multinational corporation Lastavita. One day, however, a doctor friend shows Ayan the results of sales of Lastavita's baby formula: as mothers mix the formula with unclean water, babies are getting sick and even dying. Ayan launches a dangerous campaign to bring international attention to this heinous abdication of ethics in the name of profit.
Directed by Danis Tanović, 'Tigers' is a reminder that for some cash remains more valuable than human life.
Mon, 30 Nov, 8:00 PM, Katara Building 16, Drama Theatre (K16-DT)
Fri, 4 Dec, 8:00 PM, Katara Building 16, Opera House (K16-OH)
An (PG-13)
With her newest film, Naomi Kawase delivers a delicate, tender story of two wounded souls who come together and inspire one another to let go of the past. Sentaro runs a tiny bakery, where he makes dorayaki – pancakes filled with 'an', a sweet red bean paste. When Tokue, a slightly dotty elderly woman, applies to work as his assistant, Sentaro is hesitant – until he tastes her wonderful 'an'. The pair develop an unlikely friendship and business is booming, but when rumours about Tokue's past fly, the pair find themselves facing some difficult choices. 'An' is as delicious as the treat that gives it its name.
Wed, 2 Dec, 8:00 PM, Katara Building 16, Opera House (K16-OH)
Thu, 3 Dec, 09:15 PM, Katara Building 12, Theatre B (K12-B)
The Second Mother (18+)
A testament to the enduring bond between mothers and their children, 'The Second Mother' features marvellous performances and a tightly written script that cleverly releases its tension with moments of wry humour.
Val is the long-time live-in housekeeper for a wealthy family in São Paulo. Considered part of the family – well, almost – she cooks and cleans, launders and serves, and has all but raised the family's 17-year-old son Fabinho, with whom she has an especially tender relationship. One day, her daughter Jéssica, whom Val has not seen for 10 years, announces she is coming to town with hopes of attending university there. Jéssica's arrival, however, immediately upsets the balance of the household– and when Val learns her daughter's well-kept secret, it becomes clear that a fundamental change in the order of things is needed.
Thu, 3 Dec, 7:00 PM, Katara Building 16, Opera House (K16-OH)
Sat, 5 Dec, 8:30 PM, Katara Building 12, Theatre A (K12-A)
Taxi Tehran (PG-15)
Internationally celebrated director Jafar Pahani has been under house arrest since 2011, as the government deemed his films challenged their censorship laws. In order to keep making films, Pahani has had to find creative ways to work around these legal limitations, the latest being 'Taxi Tehran'. In this film, Panahi places himself in the driver's seat of a cab and takes passengers to their destinations, in a film that never quite admits whether it is documentary or fiction. 'Taxi Tehran' had its world premiere at the Berlinale, where it was awarded the Golden Bear, the festival's highest honour.
Wed, 2 Dec, 10:00 PM, Katara Building 16, Drama Theatre (K16-DT)
Fri, 4 Dec, 9:15 PM, Katara Building 12, Theatre B (K12-B)