Bilal interview
Dec 06, 2015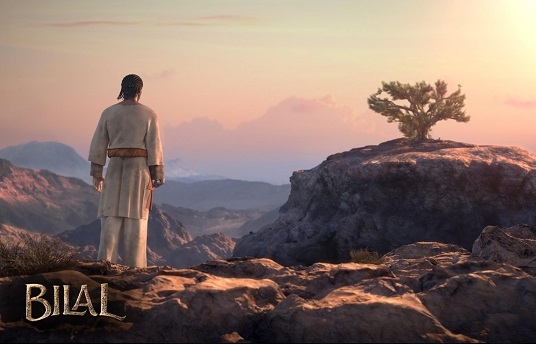 Four years in the making and involving creative talents from 22 countries, 'Bilal' is the first animated feature from Dubai-based Barajoun Studios. Combining a wonderful script inspired by the story of Bilal bin Rabah, impeccable research and breathtaking animation technology, this uplifting story of faith, hope and self-discovery is sure to echo for generations to come.
Just hours before its world premiere at the closing night of Ajyal, we sat down with the co-directors Khurram H. Alavi and Ayman Jamal, star Jacob Latimore and composer Atli Örvarsson of this unique film from the MENA region.
Ajyal: Khurram and Ayman, can you talk about casting process?
Ayman Jamal: Two years ago, Will Smith visited us in Dubai and we talked about casting for Bilal, and he was a great help in giving us direction. We were looking for someone who had an African-American accent, and who could give an authentic feel.
Khurram H. Alavi: We had hundreds of people audition, but we were really lucky to get this outstanding actor.
Ajyal: Were the looks of the characters based on the actors?
Jacob Latimore: You know what? When I saw the pictures, I thought: "Are you picking me because I look like him?" And when I posted the pictures to Instagram, all my fans were like: "You're a cartoon character!" But it wasn't intentional – just movie magic!
Jamal: The character of Bilal is based on a real historical figure, and we had a whole team researching what he looked and sounded like. It was done in a very scientific way. The research took two years.
Ajyal: Atli, how did you go about composing the score?
Atil Örvarsson: It's an international movie for modern audiences, so the range is everything from electronically generated synthesiser sounds to old string instruments from the region. We also used philharmonics and choirs. It's all over the place!
Ajyal: What's it like to premiere your film at a film festival for young people?
Latimore: It's so unique that the youth judge and pick the winners here. It's so important that they have a platform and a voice – they're the future tastemakers. And anything they like, the world likes. It's also my first time out of the US, so I'm super excited.
Jamal: It's the best celebration for us. It's a big thing for the region – a full-length feature film that was produced here and will be distributed worldwide. This has never been done before.