Ajyal Film Review: Made in Qatar
Dec 04, 2014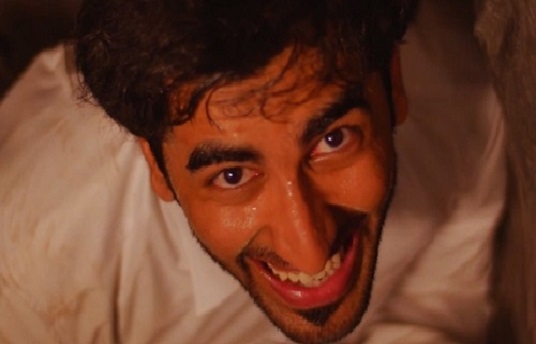 Kummam (Kemz) Al Maadeed, www.kemzmovies.com
Every year at the Doha Film Institute's film festivals, my favourite thing was watching the Made in Qatar (MIQ) programmes and meeting the filmmakers. I recognise that the film industry in Qatar is young and not yet firmly established, and that the films are not as advanced as what comes from other international industries with long histories of making movies, but making these short films is the first step to gaining experience and developing skills. Emerging talents here in Qatar need all the support and experience they can get to be able to speed up the development process and one day compete in international platform. I don't know when it will be for sure, but we're definitely on our way!
It's still clear, in this fourth year of MIQ that we need more time, but what's really satisfying is seeing that those filmmakers whose work we have seen in earlier editions of the programme have advanced to a higher level – which also has had an impact on other new talented artists, who feel confident to make movies and share their passion for film.
I really enjoyed the diversity of film styles this year – from narrative and comedy to experimental and documentary. Some of the films were part of competitions on the topics of health and saving water and electricity that were part of Doha Film Institute filmmaking initiatives this year, while the rest offered a variety of ideas, which made every film unique.
I saw some beautiful cinematography, great choices of music and creative ideas. These many good elements are scattered across the films, so the filmmakers will definitely learn from each other when they attend their screenings. A few films really stood out more than the rest for me, but I won't name my favourite yet – and I want to see who wins in the end.
The MIQ screenings are free!! Show your support for local talent and come on out to the Ajyal Made in Qatar screenings.
Programme 1 features '10%', by Yousef Almodhadi; 'Amreeka Laa!', by Hind Al-Ansari; 'The Big Dream', by Nadia Tabib; 'He Will Steal It', by Abdulaziz Al-Saadi; 'New Day', by Ali Ali; 'Qarar', by Ali Al Ansari; and 'T Boy', by Maryam Al Sahli. It screens at 7:00 PM on Thursday, 4 December, at the Katara Drama Theatre, Building 16
Programme 2 showcases 'After My Death', by Mohamed Al Hamadi; 'Coucou', by Meriem Mesraoua; 'Hind's Dream', by Suzannah Mirghani; 'Kings and Queens of Qatar', by Shamir Allibhai; 'Lumière' by Aisha Abduljawad; 'Public Phone', by Ethar Ahmed Hassaan and Leena Al Musalmani; 'Temsah' by Latifa Al-Darwish and Rouda Al-Meghaiseeb; '7amood Kahraba', by Mohammed Abdulla Shaheen; 'dRAIN', by Papanapattu Ganesh and Imad Hachem; 'Monsters', by Nesma Sherif and Islam Sherif; 'Reasons Why You Need to Conserve Water and Electricity', by Tala Abu Samaan; 'Secure the Future', by Hadi Al Marzouki; and 'Takrir' by Ghassan Kairouz. This programme screens at 7:00 PM on Friday, 5 December, at the Katara Opera House, Building 16.
Please note that seating for these screenings is limited, so don't forget to reserve your free ticket in advance so you are sure of a seat! To read more on Programme 1, please click here and for Programme 2, please click here.