Ajyal Film Review: 'Macondo'
Dec 03, 2014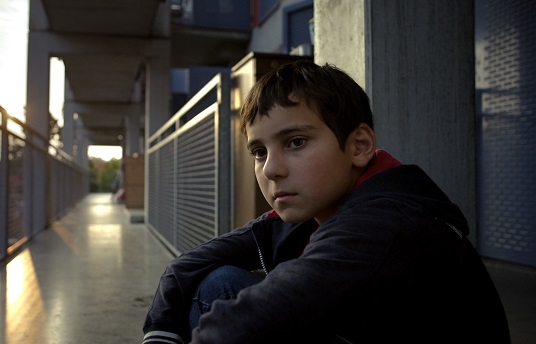 By: Kummam (Kemz) Al Maadeed ww.kemzmovies.com
Sudabeh Mortezai brings the story of Ramasan, a young fatherless Chechen boy who lives in a refugee camp in Austria with his mother and two younger sisters. With the family struggling to obtain asylum, it falls to Ramasan to be the man of the house. When meets Isa, a new refugee in the camp who says he was friends with Ramasan's dad, this new relationship reflects Ramasan's need of a father figure.
The film's setting puts life in perspective – we see the way being a refugee affects the children, the parents and everyone who struggling to live and to seek asylum and a normal life. Right now, with the Arab region living through the aftermath of the Arab Spring, there are huge numbers of refugees in our own world – many of whom are living in a worse situation than the one depicted in 'Macondo'.
Ramasan Minkailov, who plays Ramasan, is brilliant. The way he speaks and the way he treats his sisters shows how he had to mature mentally to take on all that responsibility. For an 11-year-old boy, his performance is admirable. And he'll be here in Doha to answer your questions after the screening of the film.
The film also gives us a glimpse into Chechen culture, for example in the tale Ramasan's mother tells about how she was married, or the social gatherings and celebrations Ramasan and his family attend. It is interesting to see, especially for me, as I am not that familiar with Chechen culture.
'Macondo' screens at the Ajyal Youth Film Festival at 9:15 PM on Wednesday, 3 December, in Katara 12 Theatre B (K12-B) and at 8:30 PM on Thursday, 4 December, in Katara 12 Theatre A (K12-A)
For more information about the film, to watch the trailer and to purchase tickets, please click here.