Ghetto Child
Spring Grant 2013 - Post-Production Stage
Current project status: Complete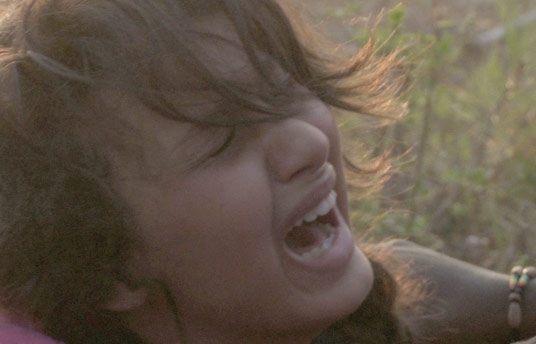 Synopsis
In a juvenile detention centre, Madi and his younger brother Bright try to fight the daily injustice perpetrated by their supervisors. One day Amel shows up and her mysterious behaviour and beauty have a significant impact on the brothers. After Bright is assaulted by a supervisor, he and some other inmates set a trap to get revenge. Madi arrives too late to prevent his brother and the youths from committing this act of violence, and the frightened teens disappear into the surrounding woods to escape further punishment. Left to their own devices, hungry and thirsty, they go further into the wilderness each day and are increasingly aware of the dangerous situation they are in. Will they find the strength to survive? What will this newfound freedom reveal about themselves?
Credits
Director

Uda Benyamina, Guillaume Tordjman

Screenwriter

Uda Benyamina, Guillaume Tordjman

Producer

Mathilde Le Ricque
About the Director
Uda Benyamina is a French-Moroccan director, screenwriter and actor. She grew up in a housing project in Paris. A graduate of the ERAC (École Régionale d'Acteurs de Cannes), she trained at the Academy of Minsk, the Ontological Theatre and the Actors' Studio. She has performed in numerous plays, collaborating with Jean-Pierre Vincent, Youri Pobgrenichko and Jean-Louis Martinelli, among others. Her most recent film, a medium-length project entitled 'The Road to Paradise' (2011), was awarded numerous prizes at festivals. Benyamina founded the association 1000 Visages in February 2006.
Born in 1984 in Paris, Guillaume Tordjman trained as an actor at the Cours Florent, where he was coached by Sylvia Bergé and Jean-Pierre Garnier, among others. In 2009, he was taught directing by Uda Benyamina through 1000 Visages (Cinetalents), an association dedicated to teaching filmmaking and acting. The following year he directed 'Reflection of Reality', 'Big Little Boss' and 'A Private Viewing'. In 2012, Guillaume co-wrote and co-directed his first feature film, 'Ghetto Child', with Benyamina.
Production Company Profile
For several years, 1000 VISAGES Productions has offered filmmaking workshops to youth living in the troubled suburbs of Paris. These teenagers are usually of an immigrant background, and are often stigmatised for their origins. They are introduced to the different aspects of filmmaking by professionals, who train them in all production positions. Part of our objective is to make films of high artistic ambition and to change the false image French society often has regarding these young people, and demonstrate that their neglected neighbourhoods are in fact a pool of talent. We also promote a cinema of real diversity, away from the prejudices and stereotypes that continue to stigmatize and alienate many people. This fresh production style brings back zest and authentic expression to the process of creatinga film.
Awards and Festival History

Festivals


Tunisia / Journées cinématographiques de Carthage / 2014 / Official Selection
Morocco / Festival Cinéma et Migrations d'Agadir / 2014 / Official Selection
France / Festival du Film de Sarlat / Nov. 2014 / "Tour du Monde" section
France / Festival Pépit
Contacts