Ghetto Child
Spring Grant 2013 - Post-Production Stage
Current project status: Post-Production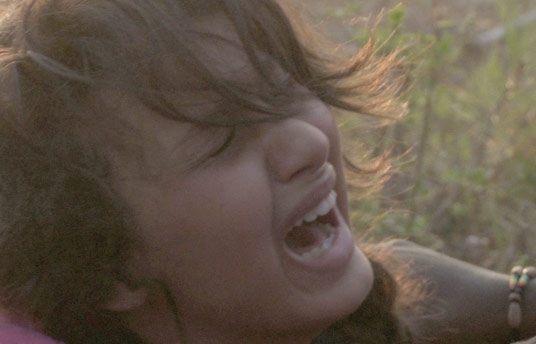 Synopsis
In a juvenile detention centre, Madi and his younger brother Bright try to fight the daily injustice perpetrated by their supervisors. One day Amel shows up and her mysterious behaviour and beauty have a significant impact on the brothers. After Bright is assaulted by a supervisor, he and some other inmates set a trap to get revenge. Madi arrives too late to prevent his brother and the youths from committing this act of violence, and the frightened teens disappear into the surrounding woods to escape further punishment. Left to their own devices, hungry and thirsty, they go further into the wilderness each day and are increasingly aware of the dangerous situation they are in. Will they find the strength to survive? What will this newfound freedom reveal about themselves?
Credits
Director

Uda Benyamina, Guillaume Tordjman

Screenwriter

Uda Benyamina, Guillaume Tordjman

Producer

Mathilde Le Ricque
About the Director
Uda Benyamina is a French-Moroccan director, screenwriter and actor. She grew up in a housing project in Paris. A graduate of the ERAC (École Régionale d'Acteurs de Cannes), she trained at the Academy of Minsk, the Ontological Theatre and the Actors' Studio. She has performed in numerous plays, collaborating with Jean-Pierre Vincent, Youri Pobgrenichko and Jean-Louis Martinelli, among others. Her most recent film, a medium-length project entitled 'The Road to Paradise' (2011), was awarded numerous prizes at festivals. Benyamina founded the association 1000 Visages in February 2006.
Contacts