3000 Nights
Spring Grant 2015 - Post-Production Stage
Current project status: COMPLETED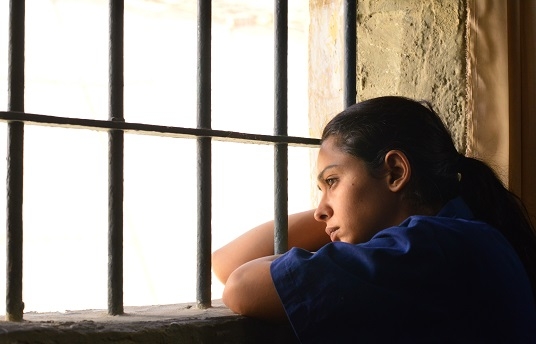 Synopsis
Falsely accused of being involved in terrorist activity, Layal is arrested, interrogated and incarcerated in an Israeli jail. As she becomes accustomed to being surrounded by hardened Israeli criminals and Palestinian political prisoners, all to the tune of the torment visited by cruel guards and a nearly sadistic warden, Layal discovers she is pregnant.

Life in prison acts as a metaphor for living under occupation, where Palestinians are treated harshly and are subject to rules that do not apply to Israelis. This separation is everywhere, but is quietly underlined in the film with costume: while the Israeli women are allowed to wear what they wish, Palestinian inmates are uniformly dressed in regulation blue overalls.

Chained to a bed, Layal gives birth to a son, whom she names Nour and raises as lovingly as she can, with the love and support of her Palestinian cohorts. When they get wind of the Sabra and Shatila massacre, the traumatised women stage a strike to demand their fundamental rights. While their revolt is eventually met with a harsh crackdown, nevertheless with resistance comes the hope for future freedom – marked here by the gently colourful clothing of now two-year-old Nour, a stark contrast with the otherwise dark and drab outfits worn throughout the institution.
Credits
Director

Mai Masri

Screenwriter

Mai Masri

Producer

Mai Masri, Sabine Sidawi, Charlotte Uzu
About the Director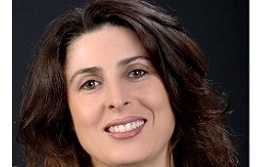 Palestinian filmmaker Mai Masri studied Film at San Francisco State University and has directed several award-winning films that have been screened worldwide and received more than 60 international awards. Her filmography includes 'Children of Fire' (1990), 'A Woman of Her Time' (1995), 'Children of Shatila' (1998), 'Frontiers of Dreams and Fears' (2001), 'Beirut Diaries' (2006) and '33 Days' (2007). '3000 Nights', Masri's first feature-length narrative film, won the WIFTS Award and the Audience Award at the Valladolid Film Festival.
Production Company Profile
Created in 2007 and managed by Sabine Sidawi, Beirut-based Orjouane Productions specialises in producing feature-length fiction and documentary films. The Orjouane team is composed of three dynamic women – Jinane Dagher, Renata Rahme and Sidawi. Since 2007, films produced or co-produced by Orjouane Productions include Maher Abi Samra's 'A Maid for Each' (2016), Mai Masri's '3000 Nights' (2015), Danielle Arbid's 'Peur de Rien' (2015), Robert Guédiguian's 'Une Histoire de Fou' (2015), Eric Baudelaire's 'The Ugly One' (2013), Cherien Dabis's 'May in the Summer' (2013), Rania and Raed Rafei's '74: The Reconstitution of a Struggle' (2012), Danielle Arbid's 'Beirut Hotel' (2011), Jihane Chouaib's 'Pays Rêvé' (2011), Maher Abi Samra's 'We Were Communists' (2010) and Dima el Horr's 'Everyday Is a Holiday' (2009). The company executive-produced Sophie Boutros's 'Mahbas' (2015), Olivier Assayas's 'Carlos' (2010), Hany Tamba's 'Melodrama Habibi' (2008) and Danielle Arbid's 'A Lost Man' (2007). Sidawi co-produced Elie Khalife's 'Yanoosak' (2006), Josef Fares's 'Zozo' (2005), Dima Al Joundi's 'Bonne à vendre' (2005) and Arbid's 'In the Battlefields' (2004). Orjouane's current slate includes Hiam Abbass's 'A Girl Made of Dust', Darine Hoteit's 'Symphony of a Flood' and Dana Abu Rahme's 'Folktales from Palestine' (all in development); Koutaiba Al-Janabi's 'Daoud's Winter' (in production); and Roy Samaha 'Landscape at Noon' (in post-production).
Awards and Festival History

Festivals


Toronto International Film Festival 2015, Contemporary World Cinema (WP)
Busan International Film Festival 2015, A Window On Asian Cinema
BFI London Film Festival 2015, First Feature Competition
Dubai International Film Festival 2015, Muhr Feature Film

Awards


Jordan's Official Submission for the 2017 Academy Awards - Best Foreign Language Film Race
Bronze Tanit and Jury Prize for Best Scenario, Carthage Film Festival 2016
Audience Award, Annonay International Film Festival 2016

Jury Award, Women's Interna
Contacts