Turtles Are Always Home (Sokun Al Solhufat)
New Voices in Cinema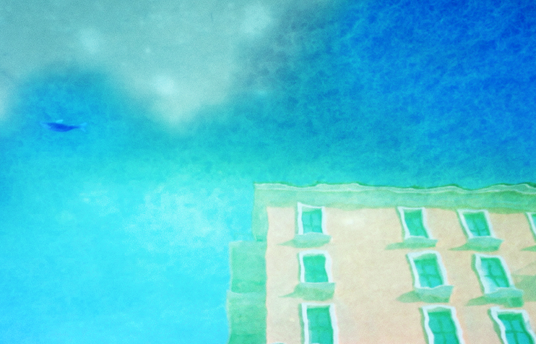 Screenings
Fri, Mar 3, 04:30 PM,

MIA-A
Synopsis
Lebanese-Canadian filmmaker
Rawane Nassif considers the feelings of displacement and otherness that come with being an expat – a situation that gives rise to a contradictory sensation of transient belonging. Her exploration of a residential complex that is still under construction allows the artist to reflect on what it means to live in a fragmented series of places one calls "home" – and to recognise the difference between a home for one's heart and a home for one's feet.
About the Director
Born in Beirut in 1983, Rawane Nassif has a BFA in Filmmaking from the Université Saint Joseph in Lebanon and an MA in Cultural Anthropology from the University of Alberta. Her work addresses space, traditions, identity, displacement and memory. She has directed several documentaries and written a book on the politics of memory in Lebanon, worked with immigrants in Canada, conducted visual research on nomadic traditions in Kyrgyzstan, taught anthropology in Tajikistan, and written children's books based on the oral histories of Honduras. She currently works for the Doha Film Institute as a film researcher with the National Museum of Qatar.
Credits
Director

Rawane Nassif

Screenwriter

Rawane Nassif

Producer

Rawane Nassif

Editor

Rawane Nassif

Cinematographer

Rawane Nassif

Production Company

Doha Film Institute

Sound

Rawane Nassif, Sasha Parsons

Mixing

Victor Bresse