Under Her Skin
Spring Grants 2020 - Post-Production Stage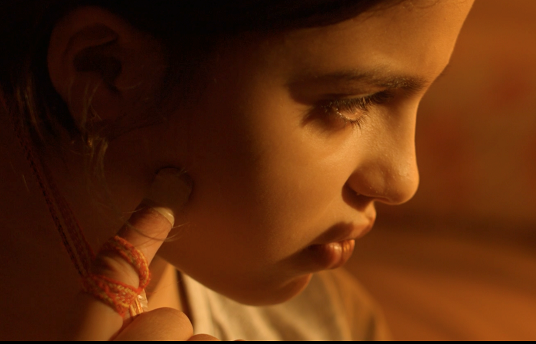 Synopsis
When her mother forbids her from biting her nails, Sarah must now abide by rules she does not fully understand. By regaining control over her actions and projected image, Sarah slowly redefines her attitude towards herself and others.
Credits
Director

Meriem Mesraoua

Screenwriter

Meriem Mesraoua

Producer

François D'Artemare

Production Company

Les Films de l'Après-Midi
About the Director
Meriem Mesraoua grew up between Algeria, France and Qatar. A graduate of Northwestern University, her work explores issues of identity, power dynamics, and the internalized gaze. In 2020, her short film 'À fleur de peau (Under Her Skin)' debuted at the Venice Film Festival. Meriem is currently developing her first feature film, 'The Other Wife' (working title).
Contacts