The Source
Fall Grants 2018
Current project status: DEVELOPMENT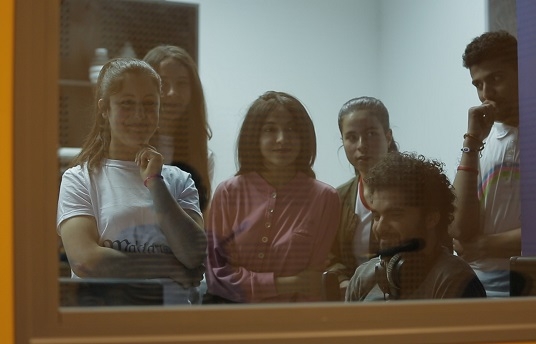 Synopsis
November 2010. The Tunisian national anthem rings throughout the Thala High School courtyard. The flag is raised, and the principal announces that Hicham, a former student, has died under "unfortunate" circumstances—running from the police, he had a fatal accident. Five friends listen in silence to the principal's half-hearted comments. In the middle sits Hamdi, Hicham's younger brother. Hamdi is distraught. His older brother would never try to escape a situation in which their father, a police commissioner in Thala, could have easily intervened. He wants the truth. But how can you find it in a country that specializes in hiding it? With all the fury and energy of adolescence, Hamdi embarks on this impossible quest, helped by his childhood friends—Raoua the intellectual, Fadi the strategist, Noor the audacious, and Sami the resourceful. Following Hicham's footsteps, the band leaves Thala to venture further and further from home. They discover the world of cyber activists, and their path ends up crossing that of the historical moment unveiling before them—Bouazizi's self-immolation, Sidi Bouzid's uprising, the police's murderous backlash, and Thala's own wound—a massacre perpetrated by their own police force. The series ends with a historical scene where the gang runs to catch up with the thousands of protesters on Habib Bourguiba Avenue in Tunis, on January 13th, 2011.
Credits
Director

Erige Sehiri

Screenwriter

Erige Sehiri, Cécile Allegra

Producer

Philippe Coeytaux
About the Director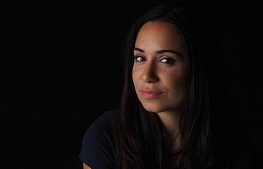 Erige Sehiri is a director and producer, based between France and Tunisia. After 'The Facebook of My Father' (2012), she directed her first feature-length documentary in 2018. Presented at Visions du Réel and IDFA, 'La Voie Normale' was released in Tunisian
theatres, where it remained for six weeks. Since 2011, she has also been active in media education for young people. She is the co-founder of the media group Inkyfada, member of the ICIJ, and head of Henia Production, through which she produces films.
Production Company Profile
Since 2005, Akka Films has dedicated itself to art-house documentaries, fiction films and television programs. Based in Geneva, at the crossroads of Europe, we favour works of international and universal scope, although strongly anchored and incarnated in their regions of origin: powerful, contemporary and singular films carried by an affirmed vision of their authors. This approach naturally leads us to co-produce most of our projects to offer them the widest resonance. Akka Films production board gathers founder and filmmaker Nicolas Wadimoff, and senior producers Philippe Coeytaux and Palmyre Badinier.
Contacts