Plan 75
Spring Grants 2022 - Post-Production Stage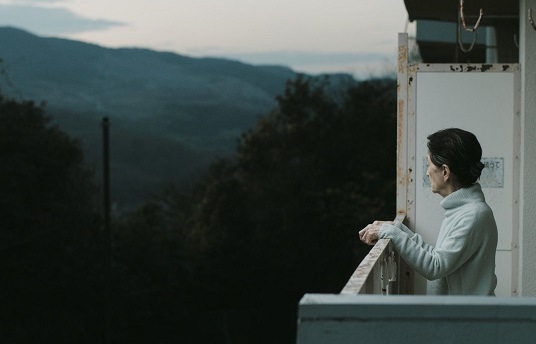 Synopsis
In Japan, the government's antidote for the huge economic burden of a super-greying population is Plan 75. It encourages citizens aged 75 and over to choose euthanasia as the ultimate right to self-determination in uncertain times. Until now, Michi (78) has lived a modest, self-sufficient life. After losing her longstanding job as a hotel maid, Michi is unable to find new employment due to her age. Her dilapidated apartment is facing redevelopment, but securing new accommodation is a formidable challenge. When a dear friend of Michi meets a miserable end, she's haunted by fears of dying alone. Meanwhile, civil servant Hiromu politely and efficiently signs up seniors to Plan 75 at the local city office. As a strict rule-follower, his work doesn't weigh on his conscience. After a chance encounter with Michi, she finally joins the program, too. However, Hiromu's perspective changes when a long lost family member unexpectedly applies. At the factory-like Plan 75 facility, a young Filipino Christian woman named Maria has the ugly task of processing corpses but perseveres to support her daughter back in Manila. As Michi's scheduled fate nears, these three characters' destinies become intertwined on the brink of life and death.
Credits
Director

Chie Hayakawa

Screenwriter

Chie Hayakawa

Producer

Eiko Mizuno-Gray, Jason Gray, Maéva Savinien, Frédéric Corvez

Production Company

Loaded Films
About the Director
Chie Hayakawa was born in Tokyo. She studied photography at the School of Visual Arts in New York. Her short film 'Niagara' was selected at Cinéfondation/Cannes Film Festival 2014, won the FIPRESCI Award at Vladivostok International Film Festival, Grand Prizes at International Women's Film Festival in Seoul and PIA Film Festival. Her short film, 'Plan 75' was the acclaimed opening segment of the feature anthology 'Ten Years Japan', executive produced by internationally acclaimed director Hirokazu Kore-eda. 'Ten Years Japan' screened as a world premiere at the Busan International Film Festival in 2018. Hayakawa wrote and directed the feature film expansion of 'Plan 75', which was selected in the Un Certain Regard section of the 2022 Cannes Film Festival.
Contacts