Oddity Tales From A Strange Land
Spring Grants 2020 - Development Stage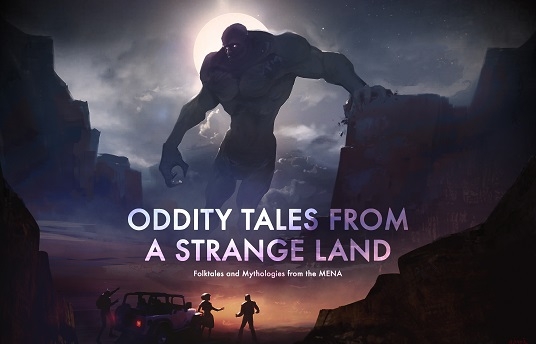 Synopsis
Set in the MENA region, 'Oddity Tales from a Strange Land' is an episodic TV series, where human behaviour is explored, such as denial, love, gluttony, revenge, greed, and bravery, all while following the adventures of our protagonist, Aya. A coming-of-age girl who is born in a small village in the Upper Galilee of Palestine. Aya's youth was stolen when her mother passed away when she was seven years old, and she had to take care of her father and little brother. In this series, the line between realism and fantasy is blurred, with magical realism and the escapist narrative spread throughout and exhibited in the contemporary Middle Eastern context. The series is composed of six stories/episodes: 'The Green Bird', which is the pilot episode, and talks about the bird that comes back to the village where Aya lives to take its revenge. 'Rum' is when Aya gets involved in a war between the Jinn and the humans in order to save the world. 'Al Rasad' which is the monitoring or the finding of hidden gold by using the Jinn… 'The Fennec', which is the white Arabian fox that helps Aya find water for her village. 'Al Zar', a festival in Egypt that opens the door to the world of the dead. And 'Nos Nsais', the half-crippled human who kills the Ghoul.
Credits
Director

Ahmad Samara

Screenwriter

Ahmad Samara, Alaa Alhussan, Alaadin Qaraqish

Producer

Alaa Alhussan
About the Director
Ahmad Samara is an independent filmmaker who fell in love with the magical world of filmmaking and music during an uncertain time in his life. For years he felt that the cinema was a place where you can revive things you love and would like to immortalize. Ahmad has now more than ten years of experience in directing, writing and producing commercials and music videos, as well as fiction and non-fiction films. He continues to work towards putting Jordan and the Middle East on the map of the film industry worldwide.
Contacts