Kashta
Fall Grant 2015 - Production Stage
Current project status: COMPLETED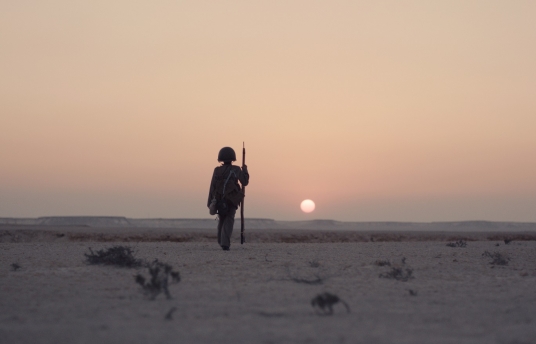 Synopsis
Out in the beautiful quiet of the desert, a man teaches his young sons how to track and hunt. Frustration leads to an apparently harmless struggle between the two brothers – but their carelessness brings about sudden disaster. Qatari filmmaker A.J. Al Thani's film strikes just the right balance of calm and calamity, adolescence and adulthood, knowhow and panic to tell a seemingly simple story with a sense of gravity that will echo with anyone who has seen an innocent plan go horribly wrong.
Credits
Director

A.J. Al Thani

Screenwriter

A.J. Al Thani

Producer

Jaime Siordia

Executive Producer

Justin Kramer
About the Director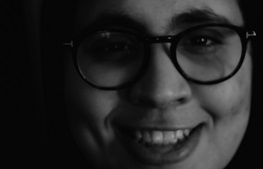 A.J. Al-Thani is a Qatar-born filmmaker. Her love for movies and moviemaking began at the age of six when she saw 'Star Wars' (1977) in the cinema in 1999. She began to pursue her dream of being a filmmaker with the launch of the Doha Film Institute. Her relationship with the Institute began in 2010 when she participated in one of its first film workshops, which opened the door for many local filmmakers to pursue their passion. For almost six years, she has been developing her skills with the help of the Institute. 'Kashta' was made through a grant from the Doha Film Institute.
Production Company Profile
Made up of talented, experienced and creative storytellers, documentarians, animators, photographers and filmmakers, The Film House is an award-winning Doha-based film, video and multimedia production company unlike any other in the region. With a wealth of local knowledge and with Qatar's community in mind, the company is primed to foster local talent and to redefine visual storytelling in the region. We are a home for high-calibre international productions and local productions. At the Film House, it is our ambition to raise the bar – technically and artistically – for the film production industry in Qatar.
Awards and Festival History

Festivals


Dubai International Film Festival 2016, Gulf Muhr Short
Qumra 2017, New Voices in Cinema
Sarajevo Film Festival 2017, SFF Partner Presents: Made in Qatar

Awards


Best Narrative, Ajyal Youth Film Festival 2016, Made in Qatar (WP)
Contacts
Director

AJ Al Thani

Company:

Virgin Mobile - Qtel - Qatar

Phone:

+974 3330 2052

Email:

ajalthani8@gmail.com

Main Contact

Jaime Siordia

Company:

Senior Producer, The Film House

Phone:

+97477910849

Email:

jaime@thefilmhouse.tv