How My Grandmother Became A Chair
Spring Grants 2018 - Production Stage
Current project status: COMPLETE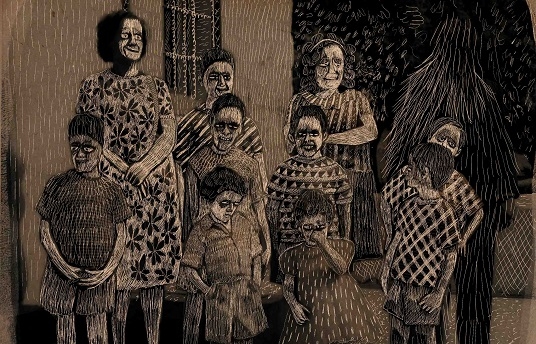 Synopsis
The heartless sea is relentlessly approaching poor grandmother's house. By losing her five senses one after the other, she gradually becomes more and more wooden. Until one day, she transforms completely into a chair while waiting patiently for her greedy children to visit her. Rose, her thorny housekeeping beast tries her best to prevent this transformation but fails. In the end, Grandmother discovers the soft human being hidden under the surface of the beast and eventually realises that Rose is the kind of family member she was always waiting for.
Credits
Director

Nicolas Fattouh

Screenwriter

Nicolas Fattouh

Producer

Nermine Haddad, Fabian Driehorst
About the Director
Production Company Profile
The studio 'Fabian&Fred' was founded in 2011 by Fabian Driehorst Frédéric Schuld in Düsseldorf and Hamburg, to produce author driven documentaries, animation, features and short films. In 2014, Fabian&Fred won the scholarship of the Wim Wenders Foundation for the development of their first animated feature. Their first documentary feature film premiered at International Hofer Filmtage in 2014 and was aired on ARTE. Their first animated short film premiered at Berlinale 2015. Since then, the studio has produced a variety of experimental, documentary, 2D, 3D and mixed-media animation in Germany. Their productions have won several international awards and have been shown in festivals such as Berlin, Cannes, Hong Kong, Sheffield, Tokyo and Toronto.
Contacts
Main Contact

Nermine Haddad

Company:

Freelancer

Phone:

+961 396 3524

Email:

nerminehaddad@hotmail.com