Home There..Cinema Here
Spring Grant 2013 - Production Stage
Current project status: POST-PRODUCTION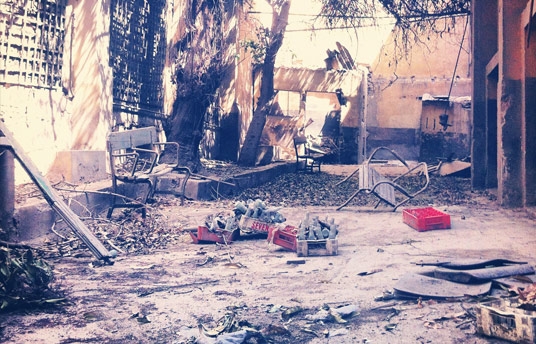 Synopsis
An abandoned movie theatre. Sound and image buried in dust. A waft of light spills over broken seats in front of a disintegrated screen, as though waiting for the film to begin. Hidden on their armrests are the engraved initials of a first love. Once-colourful curtains drift in the empty space, torn and dirty. Cracked walls. Broken lights. A quarter of a century ago, the Wahbi Cinema in Cairo was closed down. The nearby falafel shops closed; so did the ice cream and candy kiosks. All that remains near the abandoned hall is one stubborn café. The revolutionary youths of Tahrir Square broke through the steel door of the cinema to sweep away the dust of the old days, hoping to restore a space of freedom and creativity. Will they succeed?
Credits
Director

Nidal Al Dibs

Screenwriter

Nidal Al Dibs

Producer

Mostafa Youssef
About the Director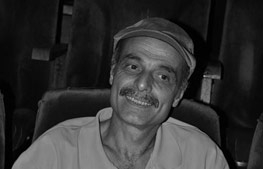 Nidal Al Dibs was born in Syria in 1960. An architect and director, he graduated from the Moscow VGIK Film Institute in 1995. Many of his films have received international acclaim, including the short 'Ya Leil Ya Ein' (1999), which was selected for the Official Competition at Clermont-Ferrand; 'Under the Ceiling' (2005), which screened at the Montreal World Film Festival, and won the Jury Prize at Salla Film Festival as well as the Best Actress prize at the Wahran Film Festival; and 'Black Stone' (2006), a documentary film that received a special mention at the Ismailia Film Festival. His latest film, 'Taming' (2010), had its premiere at the Abu Dhabi Film Festival.
Production Company Profile
Seen is a Cairo-based film house that produces and supports film and media work, fulfilling an active role in society's ongoing social and political discourse. Seen endeavors to work for the full representation, self-realisation and positive engagement of all groups who are marginalised, whether due to gender, urban centrism, economic restriction, or religion. Seen is interested and involved in the development, implementation, presentation and distribution of creative projects reaching beyond the common aesthetics and confinements of the moving image. Seen aims to open up cinema and filmmaking to innovative forms of interaction with the public, dealing with topics and stories that are either needed or suggested by society. We believe that cinema is the art of the visual story, and all our attention is tuned to promoting aesthetic quality and art in the stories we produce.
Awards and Festival History

Awards


Won Best Film at Ismaileya Documentary Co-Production Platform 2014 (Egypt)
Contacts