Dead Dog (working title)
Fall Grants 2017 - Production Stage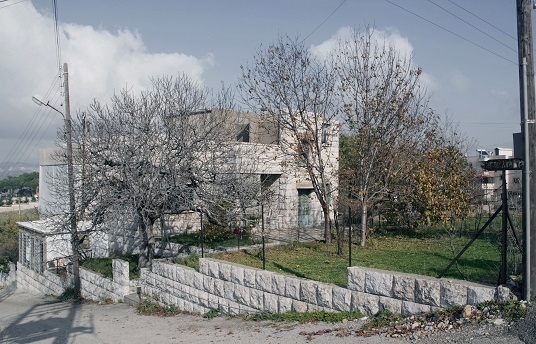 Synopsis
When Farid, a 60-year-old man who lives abroad, visits his wife in their Lebanese mountain home, he learns that their 16-year-old dog has died – but no one informed him. When the couple visits the location where the dog was supposedly buried, they discover the hill has become a granite quarry. Tensions soon arise as the old dynamics of the couple resurface, and Farid confesses he is returning home for good. When a boy helps him find the remains of his dog, he buries them in the garden. In the following days, Aida learns that Farid is planning to sell their main residence in Beirut due to financial problems. The couple explores their relationship for the first time in years, and Aida confronts her husband, not intending to let their city house go.
Credits
Director

Sarah Francis

Screenwriter

Sarah Francis

Producer

Sarah Francis

Production Company

Footnote Productions
About the Director
Sarah Francis grew up in Beirut and graduated from IESAV at Saint Joseph University. Since 2005, she has worked as a freelance director and has participated in several workshops and labs. Her feature-length documentary 'Birds of September' (2013) screened at numerous international festivals and museums, and won several awards. Her work also includes short videos. She is currently developing a project with the support of the Asian Cinema Fund. With 'Dead Dog', her upcoming fiction project, she was a participant of Cinephilia Bound in collaboration with La Maison des scénaristes at the Festival de Cannes in 2017, and is also attending other major film labs.
Contacts