Blacklight
Fall Grants 2020 - Production Stage
Current project status: PRODUCTION
Synopsis
The son of a former Algerian diplomat, Sofiane has lived abroad all his life. He is now a student in Lyon, but an administrative decision threatens him with deportation. Hoping to resolve the situation, he finds temporary work in a Muslim funeral home. Struggling with his identity and uncomfortable in his own skin, spending time with the dead helps him find his way back into the light.
Credits
Director

Karim Bensalah

Screenwriter

Jamal Belmahi

Producer

Oualid Baha (Tact Production)
About the Director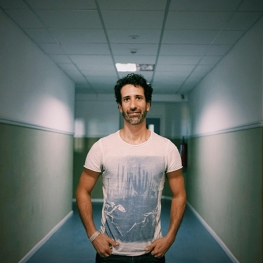 Born of an Algerian father and a Brazilian mother, Karim Bensalah is an award-winning director, writer, and actor, currently based in Paris. He spent his childhood in Algeria, Brazil, Haiti and Senegal and studied social sciences and philosophy before getting a degree from the London Film School. His previous short 'Fatima's Secret' was also shown in competition at Clermont Ferrand. Karim works between Europe, North America, South America, Africa and the Middle East and is currently preparing the feature film 'Blacklight'. Writer and script doctor/consultant for others, Karim also works as an actor. He has been working for more than ten years with cinema and education with adolescents and children. From this experience, he developed a method for directing non-professional actors and collective screenwriting.
Production Company Profile
Tact Production produces fiction and documentary films. Our desire is to bring strong and unique works to the screen, from authors of all backgrounds. We pay particular attention to the relationship with our authors, whom we support at each stage of the filmmaking process. Internationally oriented, our company develops numerous projects driven by passion and high standards. The company is currently developing new projects, willing to give them a strong international resonance.
Contacts
Main Contact

Oualid Baha

Company:

Tact Production

Phone:

+33649778643

Email:

oualid@tact-production.com